Company Groups allow you to tag companies with a custom label that can then be used to simplify content publishing. It's a key component to making sure that your content distribution is accurate, efficient, and scalable.
How to Create a Company Group
To create a Company Group:
Navigate to Partner > Settings while logged into your CloudRadial tenant
Choose the Company Groups option under the Configuration column




Select the Add button on the top right of the page
Choose a name for your group and select Submit to finalize its creation
Note that the All group cannot be deleted or changed.
How to Assign a Company Group to a Company
To assign a Company Group to a Company:
Navigate to Partner > Clients
Select the Edit All button at the top right of the screen
Select the checkboxes next to the companies you want to assign the new company group(s)
Select the Groups button and follow the prompts to assign the company group(s) you want

You will need to refresh the page for the company groups to reflect accurately on the Partner > Clients overview screen.
You can also assign company groups when first adding a company - when creating a company within Partner > Clients, you'll see the option in their setup menu to access the Groups tab. Select this tab and use the drag-and-drop interface to place the company in the appropriate groups.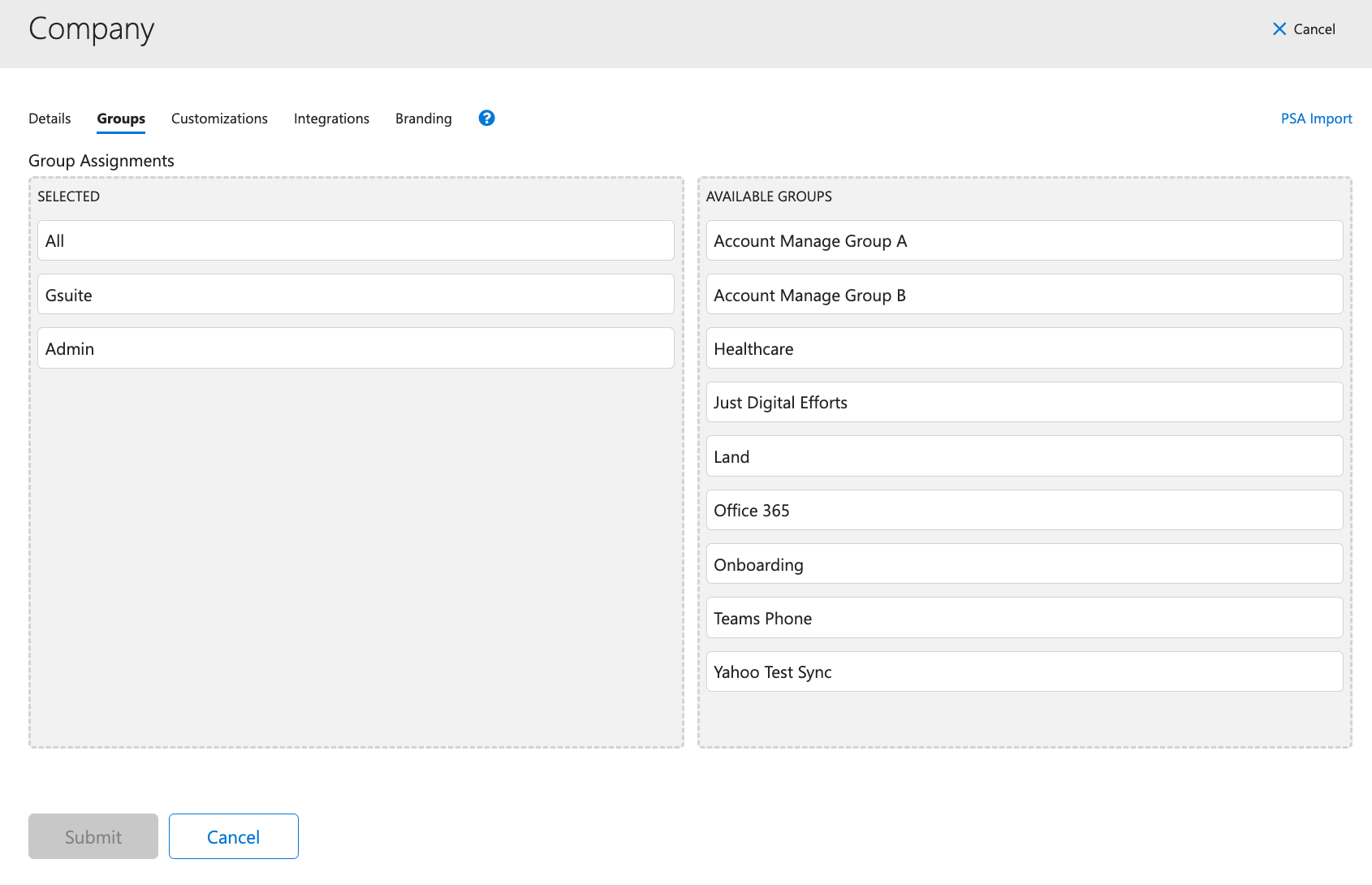 How to Remove Companies from Company Groups
To remove a company from a group:
Navigate to Partner > Clients
Select the Edit All button at the top right of the screen
Select the checkboxes next to the companies you want to remove from the company group(s)
Select the Groups button and select the Remove option from the two tabs at the top


Follow the prompts to remove the company (or companies) from these groups