With CloudRadial you'll have your choice when it comes to chat. CloudRadial works with almost all web-based chat solutions.
General Instructions for Chat Integration
To integrate your chat software with CloudRadial, you will:
Navigate to Partner > Settings
Navigate to Integrations (under the Configuration column)
Select the Header Scripts option on the righthand column
This is where you will be pasting in the code snippet provided by your chat provider.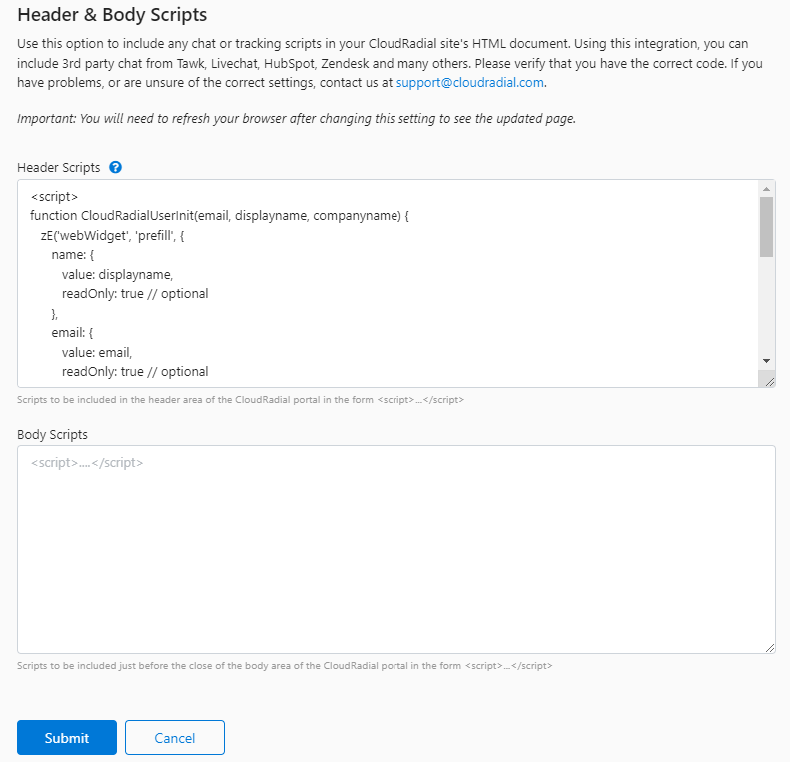 Integrating with Specific Chat Providers
For the following chat solutions, we have created detailed integration instructions. Select the specific chat provider below to be taken to the detailed instructions for that chat software.