Tawk chat https://www.tawk.to is a popular chat option that provides a free tier to get started. You can easily integrate it with the CloudRadial portal and identify a user in chat once they log into CloudRadial.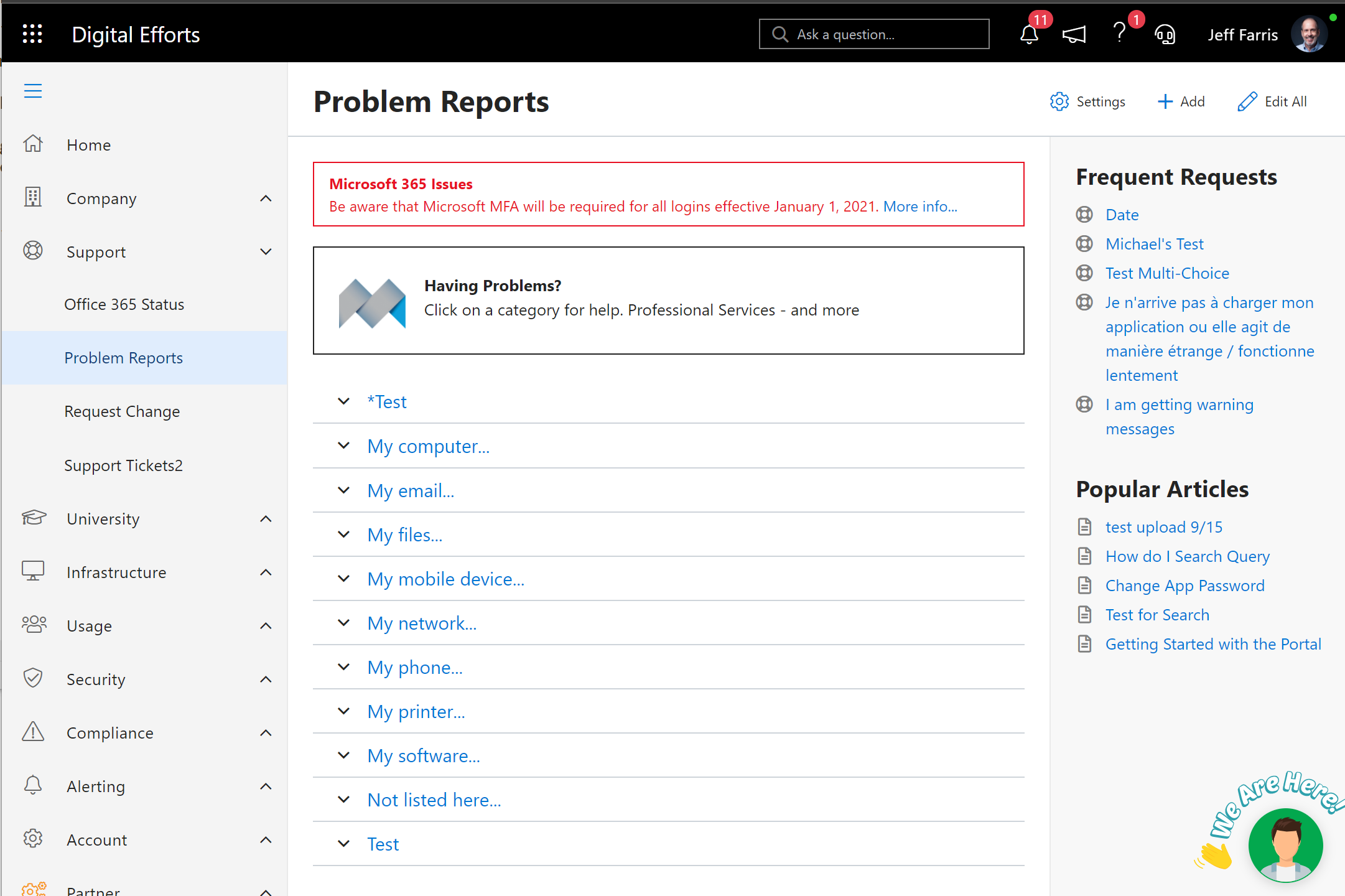 To integrate:
Go to Partner > Settings and choose the Integrations option on the right.
Choose the Header Scripts option and enter the code below. Change the token to match the one provided in your Tawk widget code.

Do not copy the full script, just the code.

Save your settings and refresh the page.
Your Tawk icon should appear at the bottom right of the screen. The username and email are prefilled so when a chat is started, the user's name and email will appear in the chat.
<script>
  var Tawk_API = Tawk_API || {}, Tawk_LoadStart = new Date();
  function CloudRadialUserInit(email, displayname, companyname) {
    Tawk_API.visitor = {
      name: displayname,
      email: email
    };
   (function() {
     var s1 = document.createElement("script"),
     s0 = document.getElementsByTagName("script")[0];
     s1.async = true;
     s1.src = 'https://embed.tawk.to/YOURWIDGETCODE';
     s1.charset = 'UTF-8';
     s1.setAttribute('crossorigin', '*');
     s0.parentNode.insertBefore(s1, s0);
   })();
  }
  function CloudRadialUserLogout() {
  } 
</script>