To setup CloudRadial for use with Autotask, you will need to create an API user in Autotask and then use those credentials in CloudRadial.
In Autotask, Create a Security Level
Go to "Admin" and choose "Features and Settings".
Expand the "Resources/Users (HR)" tab.
Click on "Security Levels".
Right-click on the "API User (system) (API-only)" and choose the "Copy Security Level" option.
Rename the security level to "CloudRadial Security".
Save and close the security level.
In Autotask, Create a CloudRadial API User
Go to "Admin" and choose "Resources (Users)".
Create a new User and set First Name, Last Name and Email as you want.
Click on the Security tab across the top.
Set the user name and password and record these entries. You will use these to set your credentials in CloudRadial.
Set the "Security Level" to the security level you created above.
For the "API Tracking Identifier", select "Integration Vendor" and choose "CloudRadial".
Save your settings.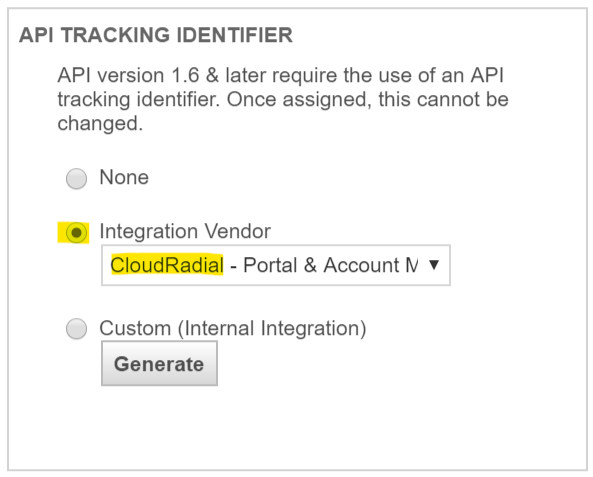 In CloudRadial, Enter the Credentials
Return to your CloudRadial tenant, go your Partner tab and choose Settings.
Click the link for 'PSA Setup" on the right side of the screen.
Choose Autotask as your PSA Provider.
Set the API User Name and Password that you created above.
When you enter your password, a "Test Credentials" link appears. Click this link and make sure you validate access.

On your PSA Setup page you will also need to define your Ticket Queues and the Status codes you use in Autotask. Be sure and enter this information exactly you have it Autotask. Make sure the spelling, case and spacing are identical.
Press Submit to complete your entries. The page will refresh and your settings are active. 
You will still need to connect your own company to the PSA in order to view and submit tickets.