To add a new administrator, go to the Usage tab and click Users.
Designate an existing user as an administrator:
From the users list, click on their name to display their details.
Click the Edit button at the top right of the page.
Check the appropriate rights for the individual. For a Partner administrator (access to all clients), choose the Partner Role and Company Role options. If the Company Role is not set, then the user won't be able to make changes in the Partner company, but will still have access to all clients.
Press Submit to save the changes.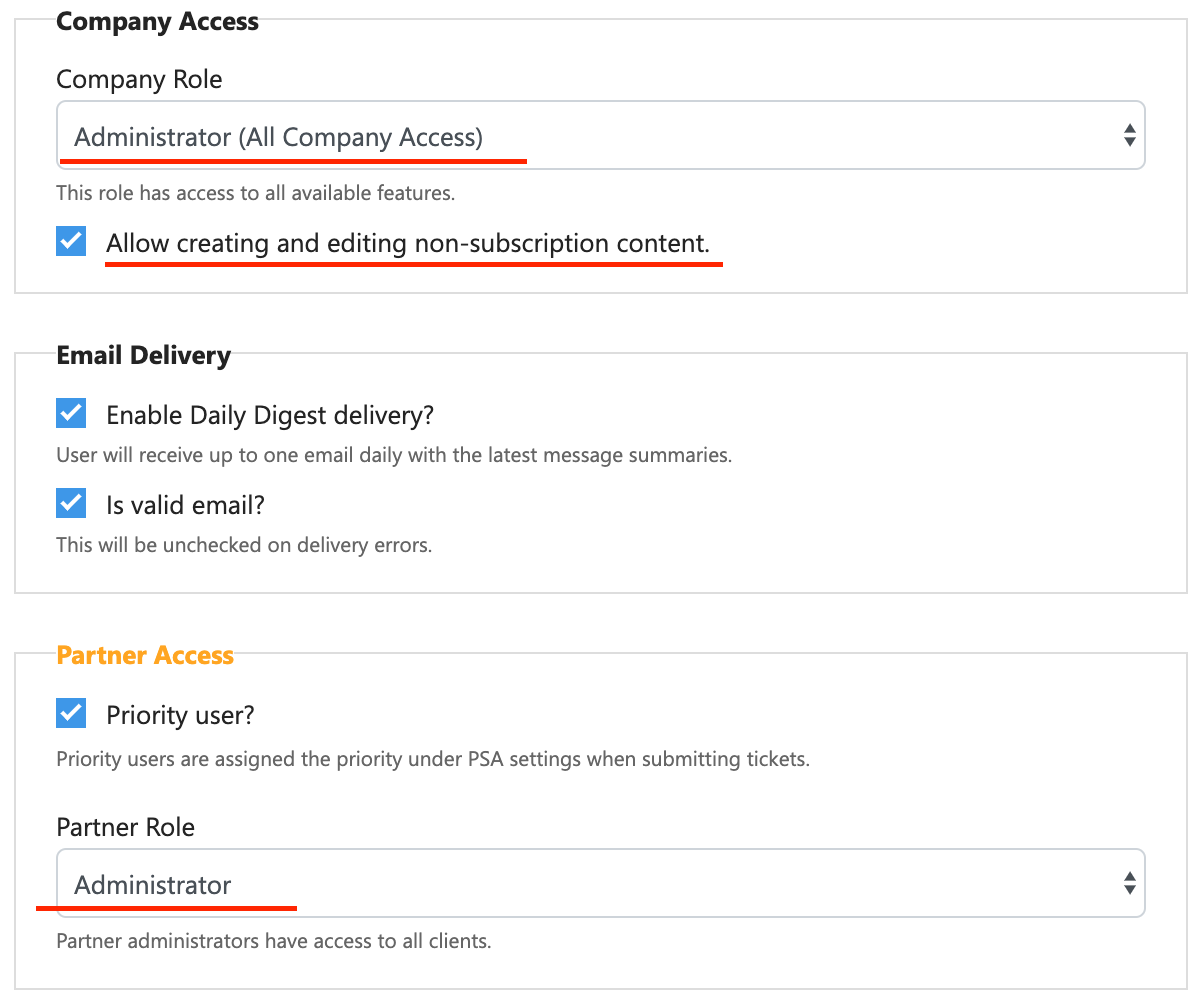 If the administrator you want to add is not listed, follow the steps above except choose Add from the Users list page.
Please note:
If users are already logged in, they will need to log out and log in again for the new settings to work.
Users are

not automatically notified

and you will to let them know they can log in to your CloudRadial tenant. They will be able to use either a token or their Office 365 credentials as long as their log in matches the email address you entered.
Users marked as Company Administrators are always added to their company's "Admin" group. If this setting is removed, they will also be removed the "Admin" group.