ClipTraining has a very modular approach to training featuring courses made up of "clips" or short video tutorials. ClipTraining works fell for users who need to learn something from scratch or need help with a single feature. It complements CloudRadial's Bigger Brains training with a different approach to accommodate the fact that not everyone learns the same way. We see some users do better with each type of instruction.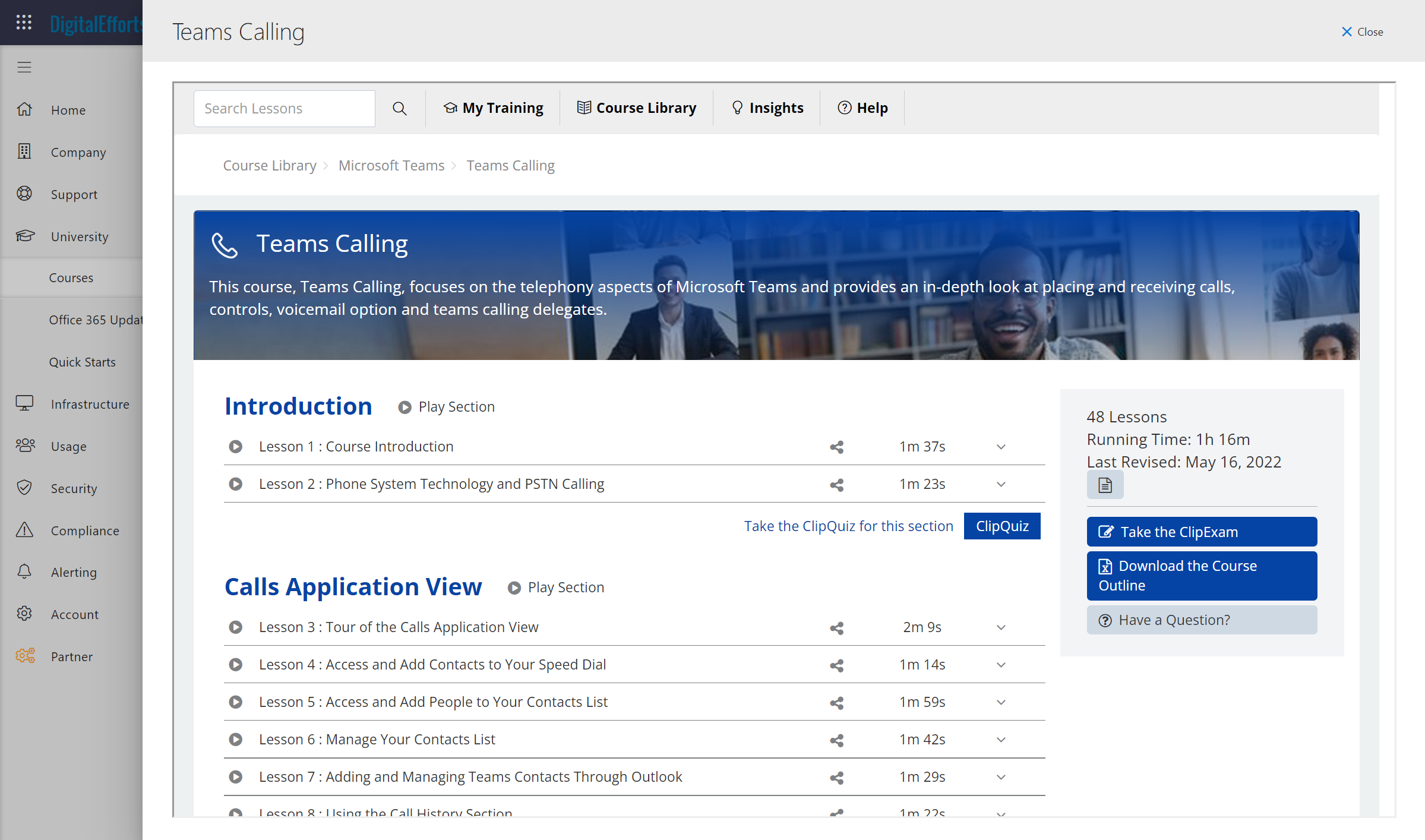 Integrating ClipTraining
First, make sure that CloudRadial is enabled in your ClipTraining portal. Contact support@cliptraining.com to make sure that step is completed.
Go to Partner > Settings > Integrations and enable the ClipTraining integration.
Please click the link "Click here to generate ClipTraining course content package." under the ClipTraining integration to generate the content package for the ClipTraining courses. This runs a background job which can take up to 15 minutes to complete. You'll see over 150 courses in the final package.
Under Partner > Clients, edit the company you've set up in the ClipTraining portal and enter their portal name under the Integrations tab when editing the company.
Once the ClipTraining content has been created, edit the content under Partner Content and remove any courses you don't need, and publish out to those clients you've set up under step 3 above.