Note to all CloudRadial partners: This feature was introduced on February 21st, 2022. No session data prior to this date has been captured.
Sessions are sets of data that detail specific session activity that is conducted by either individual users or the job server. You can view sessions that take place within your CloudRadial tenant by navigating to Partner > Security > Sessions (tab).
Currently, there are two types of sessions:
User sessions
Job server sessions
User sessions are conducted by people tending to the portal for a number of tasks - from logging tickets to Partner-level management. If a human does it, it's a user session.
Job server sessions are records of the server that completes actions on behalf of the user. The job server controls things like domain scans, PSA syncs, compliance policy scans, and more. It is an automated system that both runs jobs autonomously and when users give it a request.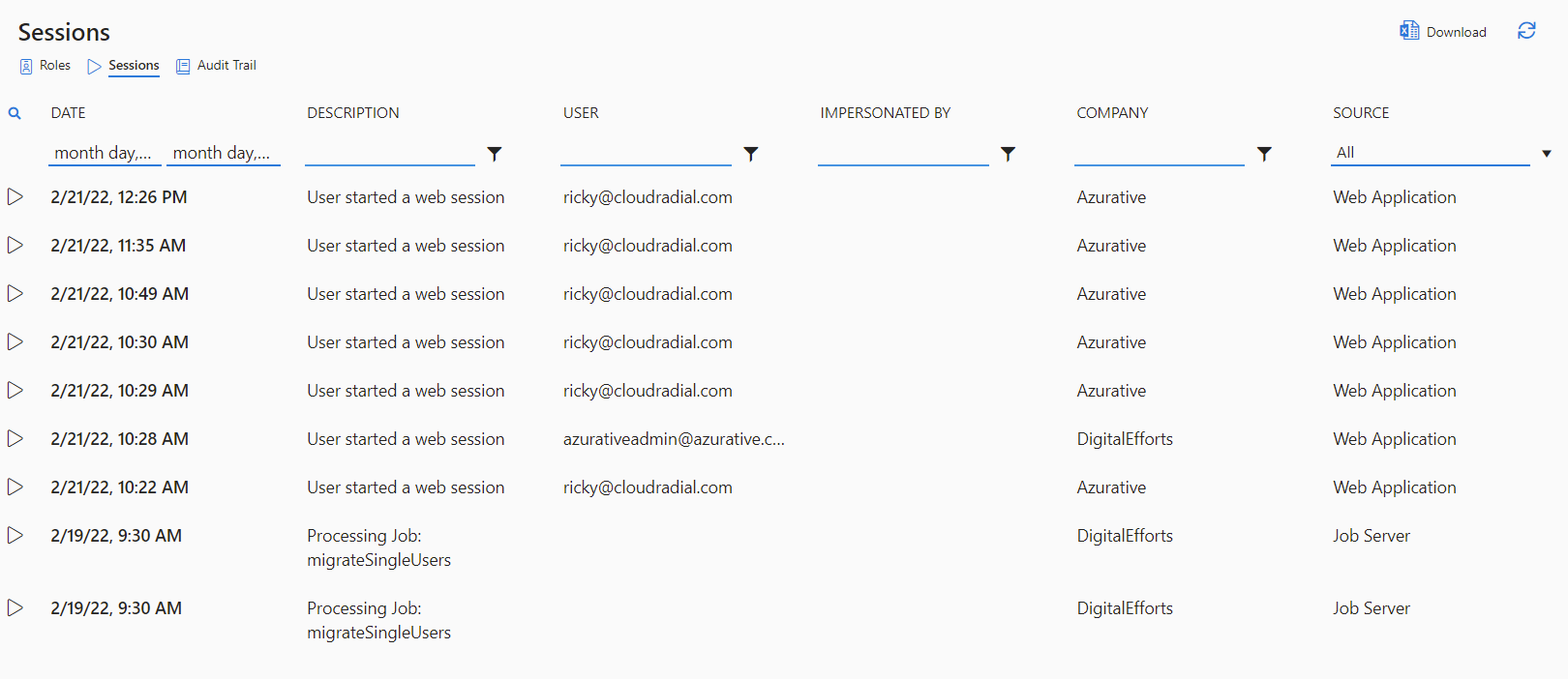 Individual user sessions include:
The date and time of the session
The description of what happened during the session
The user that initiated the session

Plus, if the user was impersonated by another user. This is useful to determine if the original user never logged in and imitated the session - rather, it was someone else impersonating them to conduct testing or to do something on their behalf.

The company that the user belongs to
The source of where the session originated
Job server sessions include:
The date and time of the session
The description of what happened during the session
No user data


And no impersonation data

The company that the job was run for
The source of where the session originated