When Augmentt is integrated with CloudRadial, you will have a SaaS option under Infrastructure > Software that provides data on SaaS application usage for a given company.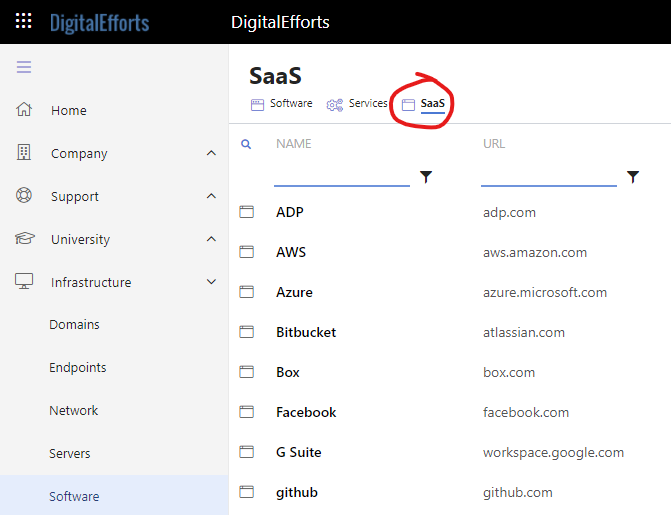 Configuring the Augmentt Integration
Augmentt must turn on CloudRadial integration on their systems. To configure, please open a support ticket at support@augmentt.com. Once they have completed their steps, they will contact CloudRadial so we can enable Augmentt integration in your portal.
Setting Augmentt IDs to CloudRadial Companies
Once you secure a connection to your Augmentt account within CloudRadial, we'll need to tie in the respective IDs to their CloudRadial companies.
Navigate to Partner > Clients
Use the 3 blue-dot menu by the company name and click Edit
Select the Integrations tab
Under the 3rd Party Add-Ons section, use the Lookup field in the Augmentt Id section and find the respective company's ID
Select Submit at the bottom to finish the process.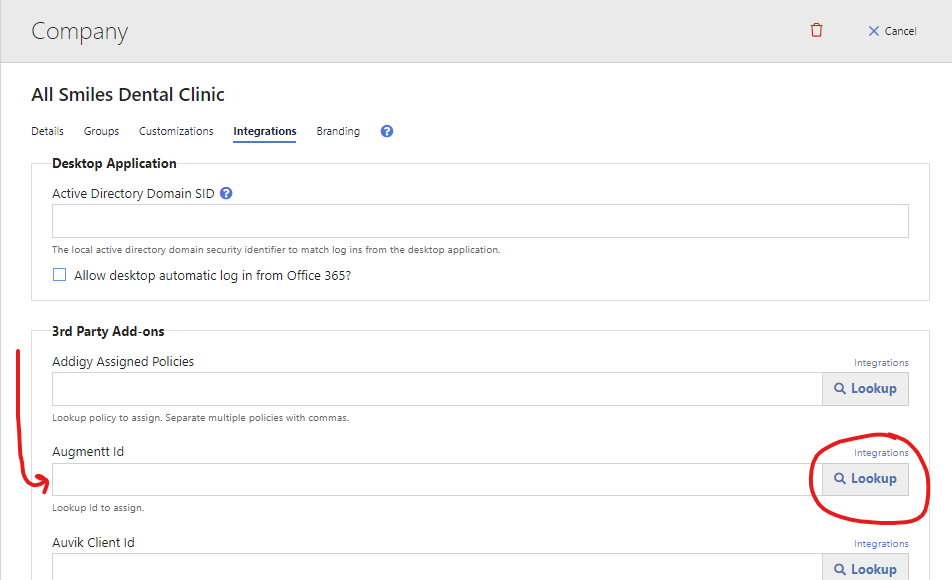 The data will then be found under that specific company's Infrastructure > Software section.