Zapier is an integration that functions based off of JSON Webhooks. Through these webhooks, you can take information from within CloudRadial and send it off to Zapier as a way to trigger automations in other systems.
The Most Common Zapier Use Case
Zapier functionality is most common in support tickets. When creating a support ticket, you have the ability to set certain questions to have their own unique JSON field ID.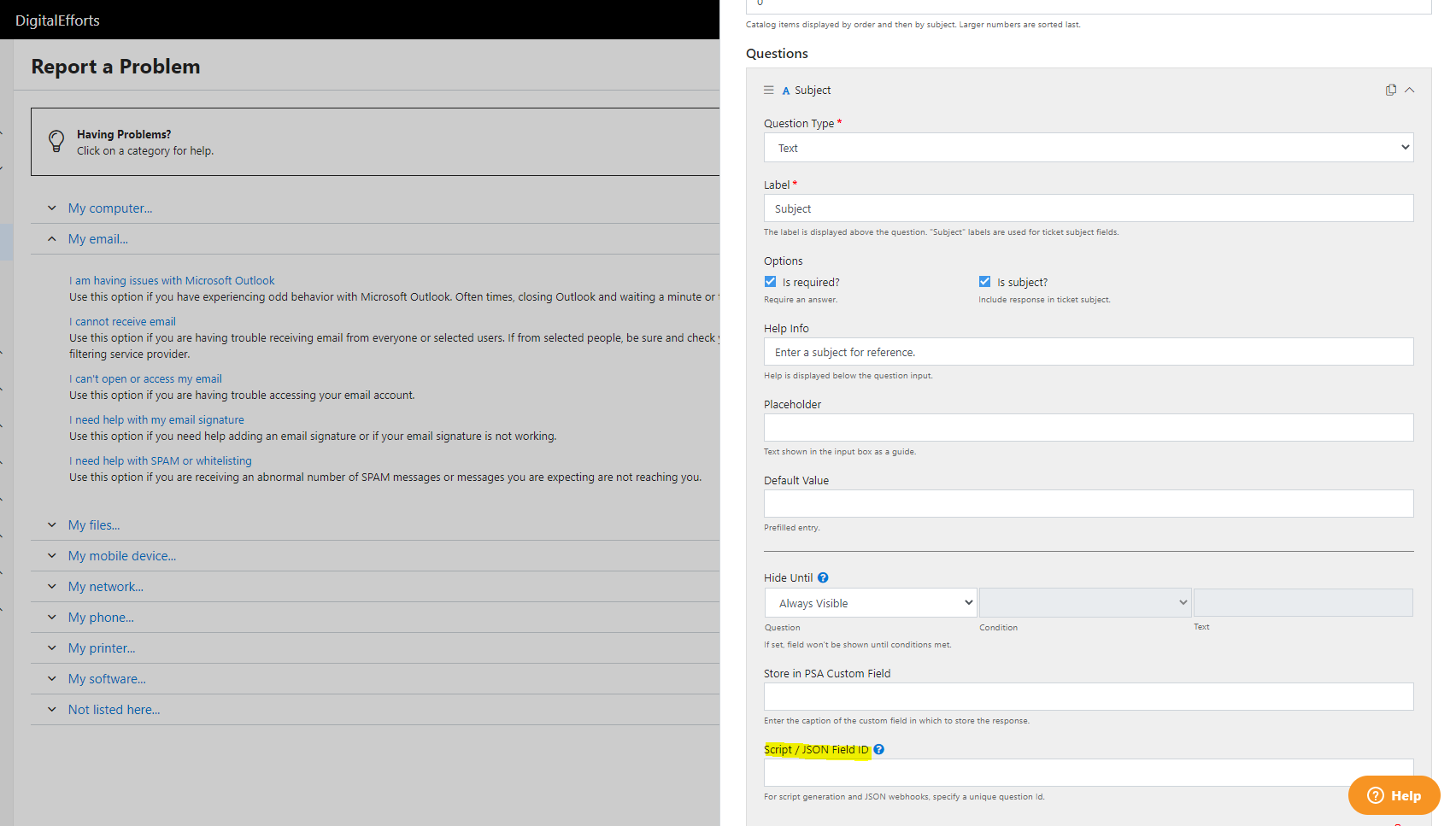 You can define the destination of the questions by going to the Routing tab and entering the JSON webhook URL. This is where Zapier's unique webhook URL would go for your specific flow.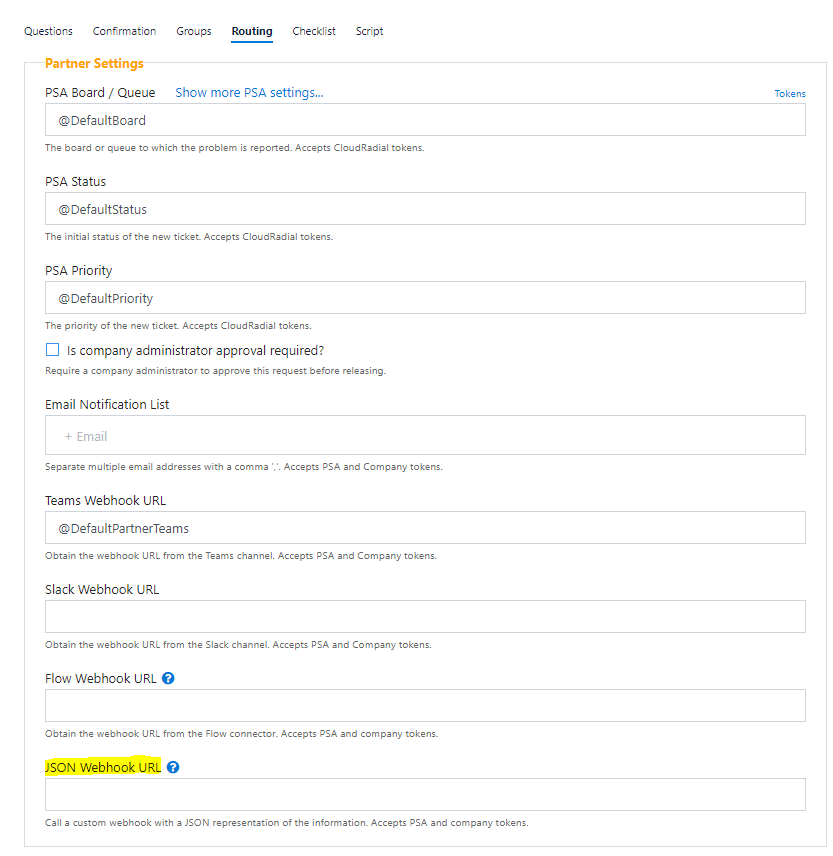 Creating Webhooks in Zapier
Before you can accomplish any type of automation in Zapier, you'll first need to create a flow of information. Start by:
Logging into Zapier
Using the Connect this app... section to find the Webhooks by Zapier option.

For the with this one! section, the choice is yours as to what the nature of the connection will be.
Once you create the initial webhook, you'll be able to use the URL in various circumstances within the portal to trigger automation.