Autotask lets you create multiple companies that can belong to a single parent company. These companies often share a single Microsoft 365 tenant but have different geographic locations. All CloudRadial companies should match with a single 365 tenant. If Autotask child accounts have different 365 tenants, then you can treat them as regular CloudRadial companies.
To accommodate Autotask child companies, you will need to setup as follows:
Create a single CloudRadial company and link the parent Autotask company and their Microsoft 365 tenant.
Edit this company in CloudRadial and go to the "Child Accounts" tab at the top.
Add the additional Autotask child companies under this tab. If you have previously imported them as a standalone companies, you will need to first delete them from CloudRadial.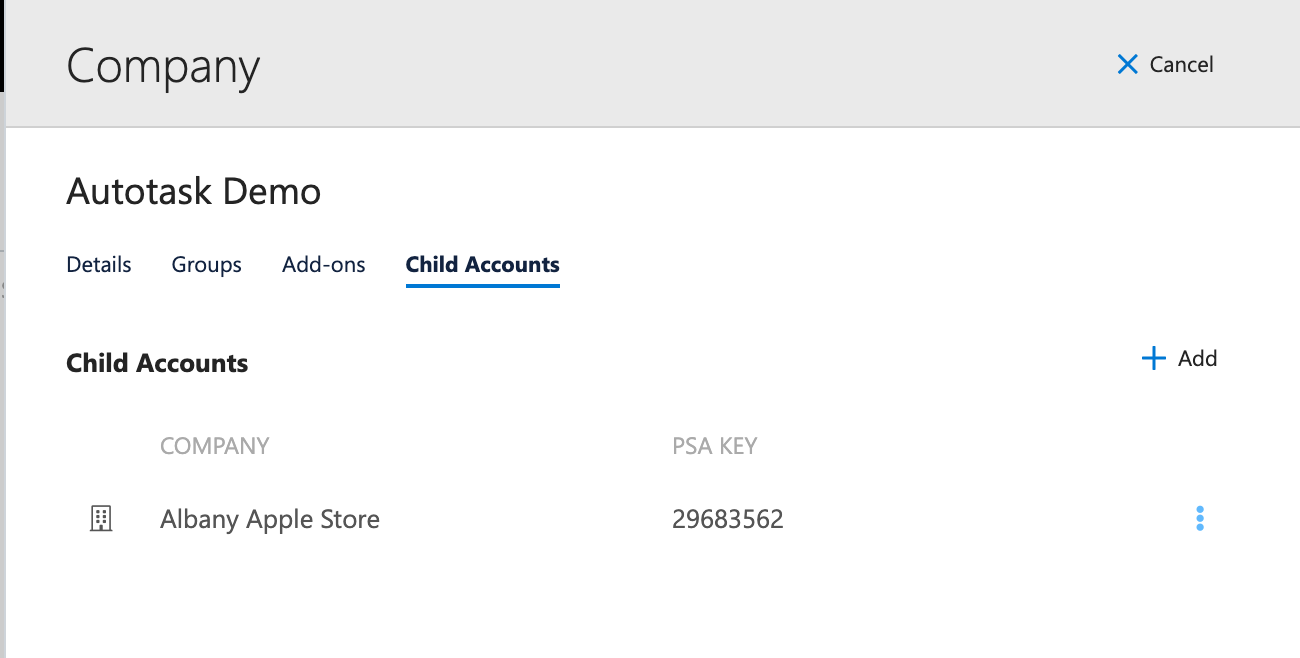 With Child Accounts:
Contacts will be synced from Autotask to CloudRadial and their existing child account company ID is stored so that the tickets they create are created under the correct Autotask company.
When editing users, you can use the "Limited access" options to give them the ability to view all tickets only within their "site" or child account.
Users found in 365 that not already in Autotask will be created at the parent level. To prevent this, disable the sync from 365 to Autotask.