Mixpanel is a data collection platform that makes powerful analysis accessible to anyone. Interactive reports let you query your data with only a few clicks, then see visualizations in seconds. This makes it easy to answer question after question about how CloudRadial is used, who sticks around, and much more. Mixpanel has entry level options starting at no charge. Learn more at https://www.mixpanel.com.
Integrating with CloudRadial
Once you've set up your Mixpanel account:
Create a project and then go to Project Settings.
Under Access Keys, copy the Project Token.
Enter the Project Token under the Mixpanel option under Partner > Settings > Integrations and enable Mixpanel.
Save your changes.
Refresh your browser.
Now, as you navigate through CloudRadial, you'll see events and users start being recorded in your Mixpanel project. It can take a few minutes for data to populate.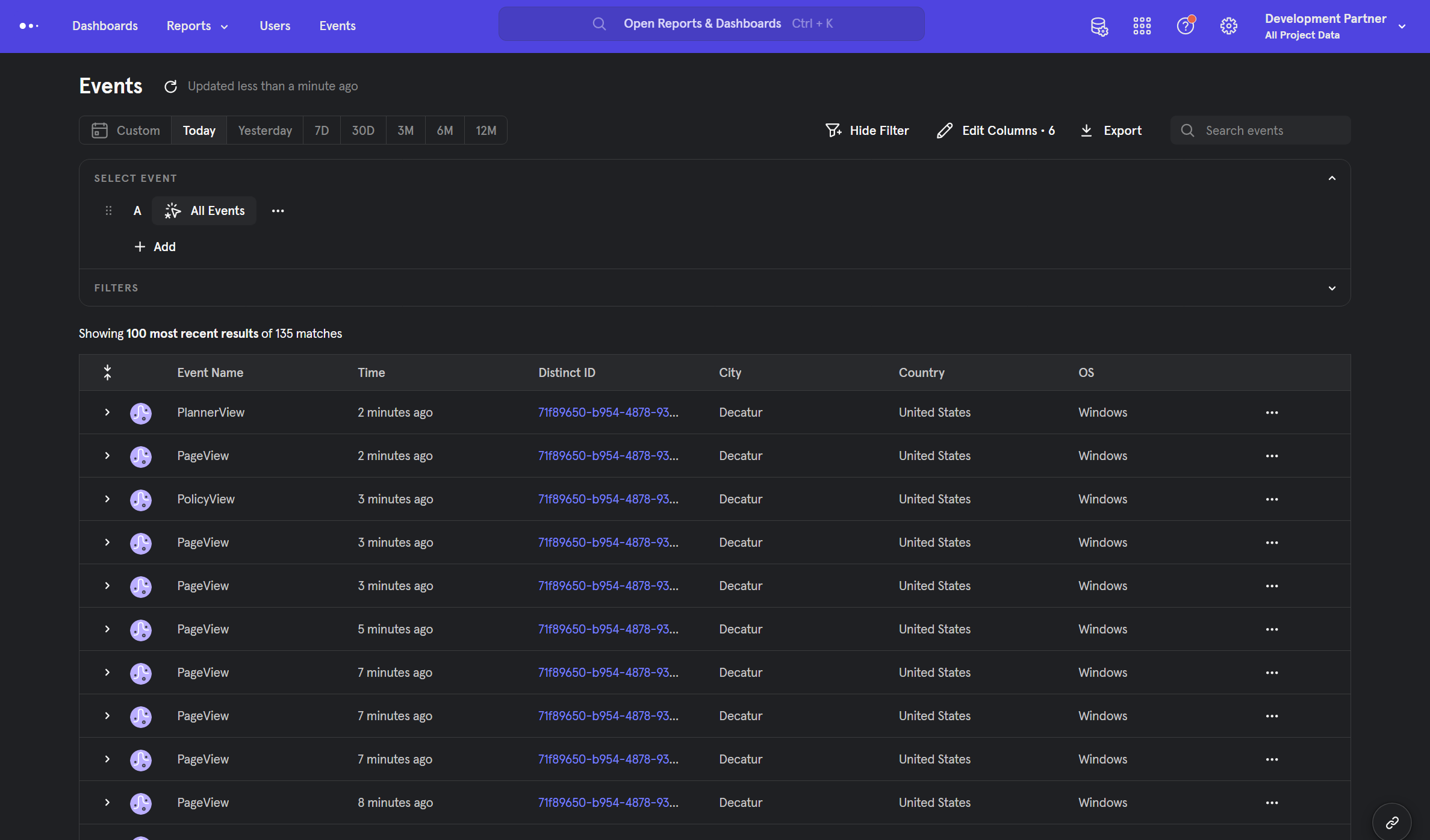 The events CloudRadial captures are:
PageView
ReportProblemView
ReportProblemSubmit
RequestServiceView
RequestServiceSubmit
ArticleView
MessageView
MenuClick
CourseView
CourseEnroll
CourseComplete
QuickStartView
TicketView
TicketNote
TicketSubmit
TicketUpdate
DomainView
CertificateView
EndpointView
ServerView
SoftwareView
NetworkView
DeviceView
SaasView
EndpointServiceView
UserView
LicenseView
PolicyView
AssessmentView
PlannerView
QuoteView
InvoiceView
Each event will include the user's:
Name,
Email
Company
Environment information (browser, screen etc.)
With this data, you'll be able to create Mixpanel dashboards to focus on the information you want to monitor. More information on dashboards is available at: https://help.mixpanel.com/hc/en-us/articles/115004565746