The log ins tab can be found under the Security area of the feature set (Security > Log Ins).
How does CloudRadial obtain the user log-in information?
This tab only appears when an Office 365 tenant has been connected to a specific company. The information pulled into this tab is pulled directly from Office 365's reporting services.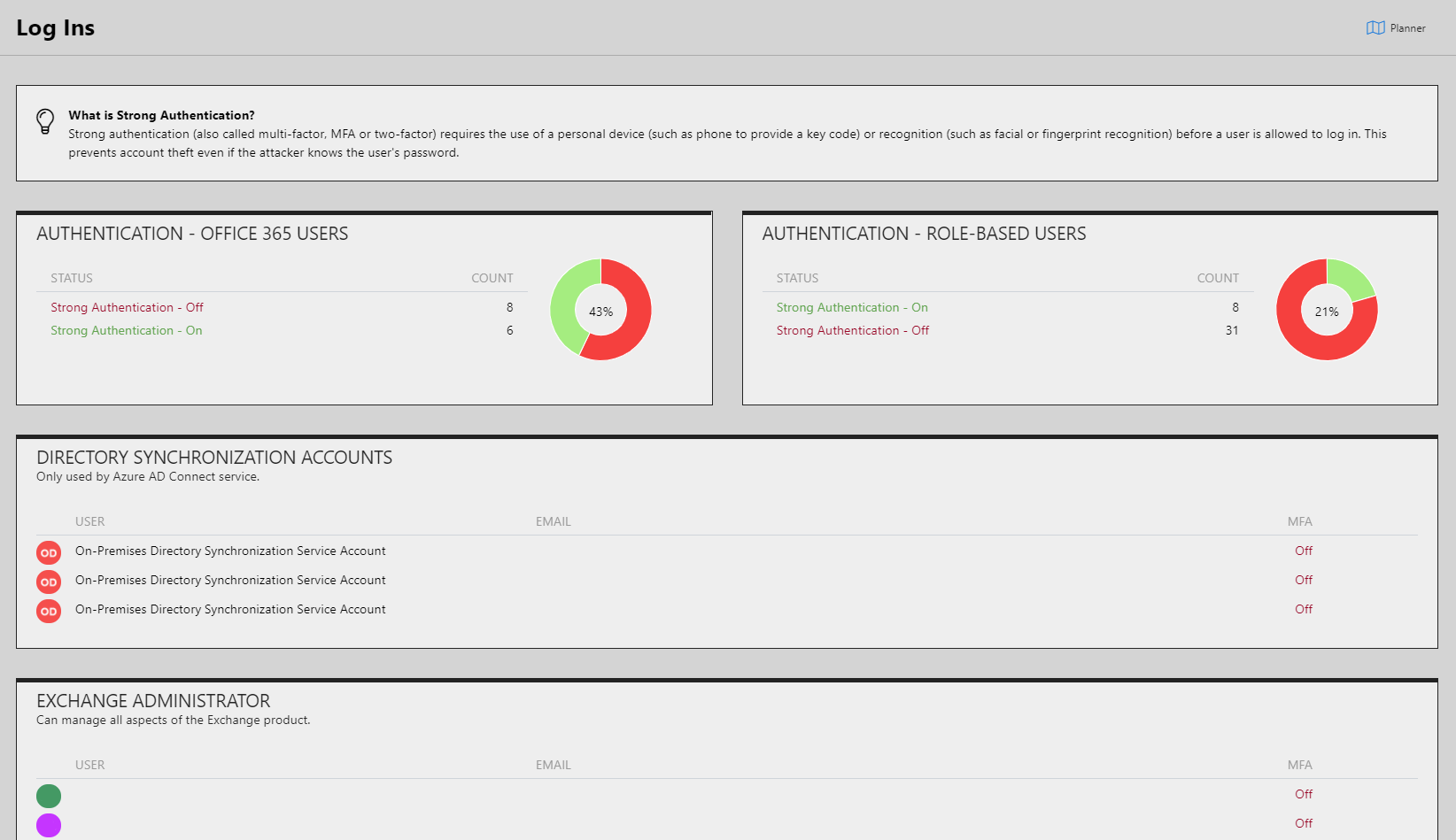 This chart provides several pieces of information, including:
Tenant-wide multi-factor authentication (MFA) status
Exchange Admins
Global Admins
Global Readers
Teams Admins
User Admins
...and much more
How often is this data refreshed?
The information listed within this report is updated once per day at a minimum when the nightly sync happens with Office 365 tenants. The information can be manually pushed if a Partner syncs the tenant against their tenant data between these automated sync cycles.
How should partners be using this information?
The information listed within log ins can be extremely helpful in providing easy-to-understand audits of access within a tenant user base. Furthermore, ensuring that users adhere to the principle of least privilege can help to minimize the risk of compliance and security violations.
In a more direct sense, the MFA status can directly show who is not in compliance of security regulations - something that should be rectified immediately.
Seeing someone with any kind of admin privileges with security gaps can spell serious risk for both the Parnter and the client alike.
MFA reporting troubles? Check this article on MFA status debugging.