Banners allow partners to create announcements that are visible to users of the portal. They are visible on both the cloud application as well as the desktop application.

Banners can only be managed via the Partner > Marketing section of the feature set, via the Banners tab. This applies for the entire tenant - you cannot set banners for individual companies within the portal.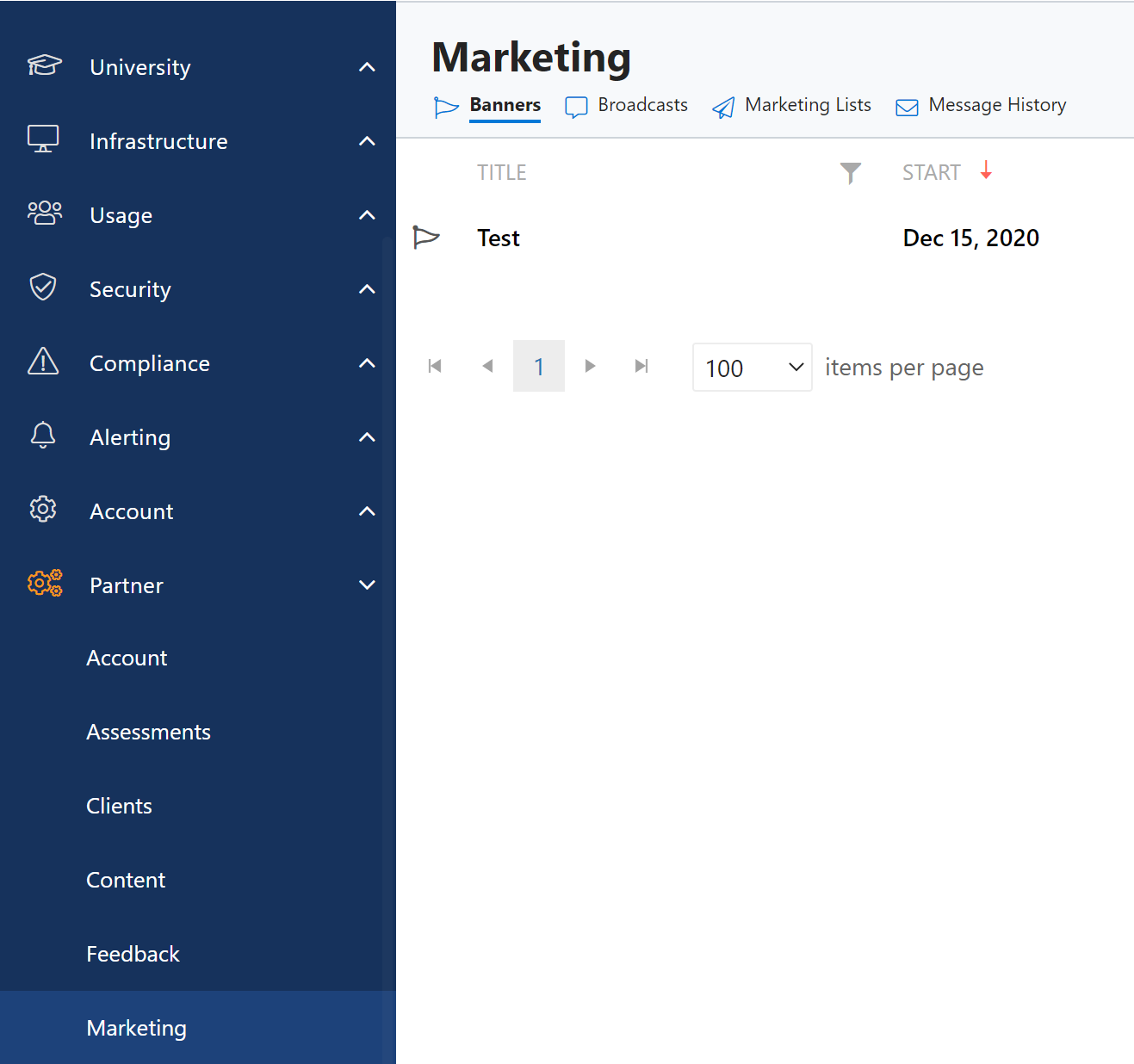 Banner Components
A banner consists of the following components:
A title
A message body
(Optional) A URL link
There are no character limits on any of these fields within the banner.
Banner Placement and Coloring
Banners can be placed in any combination of the following locations within the portal:
The log in page to the portal (aka, the splash screen)
The home page
The report a problem area
The request support area (Service Requests)
The banners can either be positioned on the top of the page or on the right sidebar, depending on the partner's preferences. They also come in a variety of colors - Blue, Green, Yellow, or Red.
Banner Timing and Display Order
Banners can be either set to run:
Indefinitely

To do this, leave the Start and End date fields blank

Scheduled to run indefinitely from a certain date onwards

To do this, add a Start date but no End date

Set to run from a certain date to an end date

To do this, list a Start and End date
The order of the banners displayed is based on date of first display. There are currently no limits on how many banners a partner can have out at one time.
Banner Targeting
Banners can be targeted towards companies and users using the same user groups and company groups found within most sections of CloudRadial. This audience targeting doesn't apply to the banner messages targeted placed in the log in page.