To improve platform speed and performance, CloudRadial caches Autotask settings for queues, status, issues, sub-issues, resources, and other configuration items.
Why Refresh the Cache?
The most common need to refresh the cache is when a Partner adds a new status, queue, or another PSA-related setting that they want to use with a ticket.
The cache is refreshed every 24 hours, but if you add new configuration items in Autotask, you will need to clear the cache in order for those items to be accessible in CloudRadial.
In short, submitting a ticket from CloudRadial with a less than 24 hours old configuration change in Autotask will result in the failure of that ticket unless the cache is cleared.
Clearing the Autotask Cache Manually
Navigate to Partner >Settings
Locat the Autotask Settings section near the middle of the page
Select the Clear Cache text button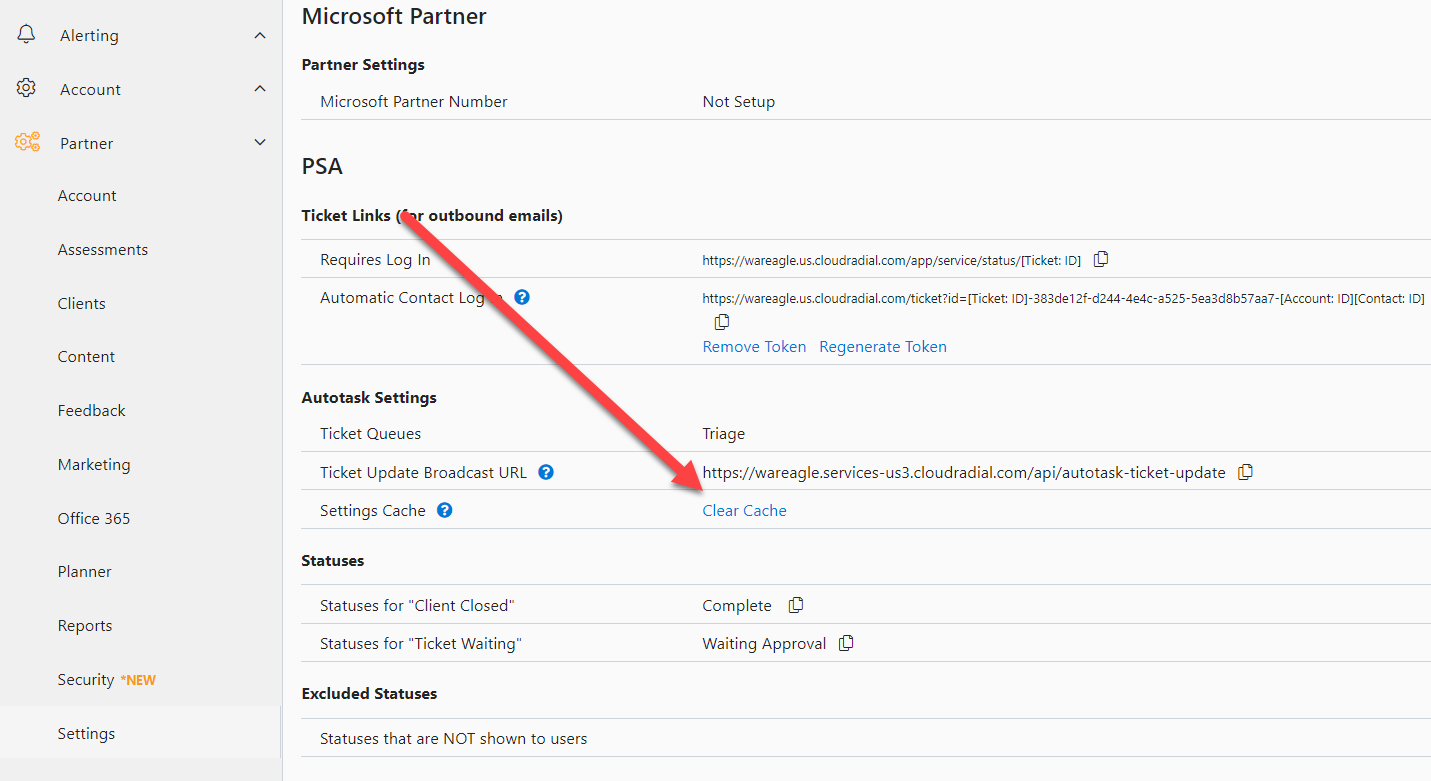 If you were experiencing issues with failed ticket submissions before, be sure to try again before submitting a ticket. If the issue persists, please reach out to support@cloudradial.com.