Once you remove an agent from a endpoint or server, the information is not immediately deleted from the Infrastructure reports.
To keep the infrastructure reports up-to-date without having to manually delete the items individually, set the retention policy under the Partner > Clients > Agents tab > Settings gear. Set a time frame long enough, such as 30 days, so that endpoints that don't check in due to vacations or similar, are not randomly purged.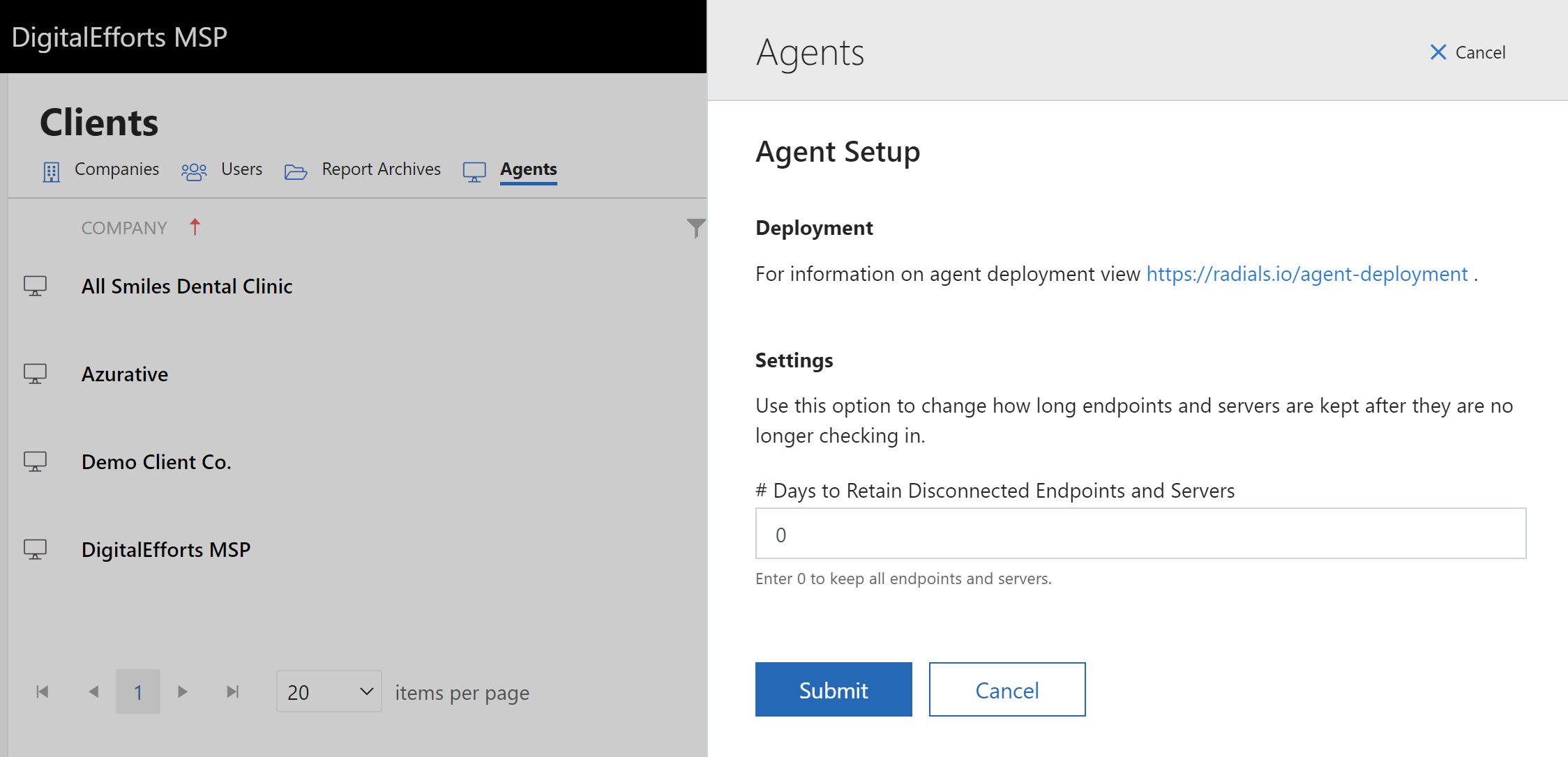 Blocking Endpoints
If you have an endpoint or server that you no longer control that is still checking in, you can block it from appearing using the block option that it is in the lower right portion of the item panel.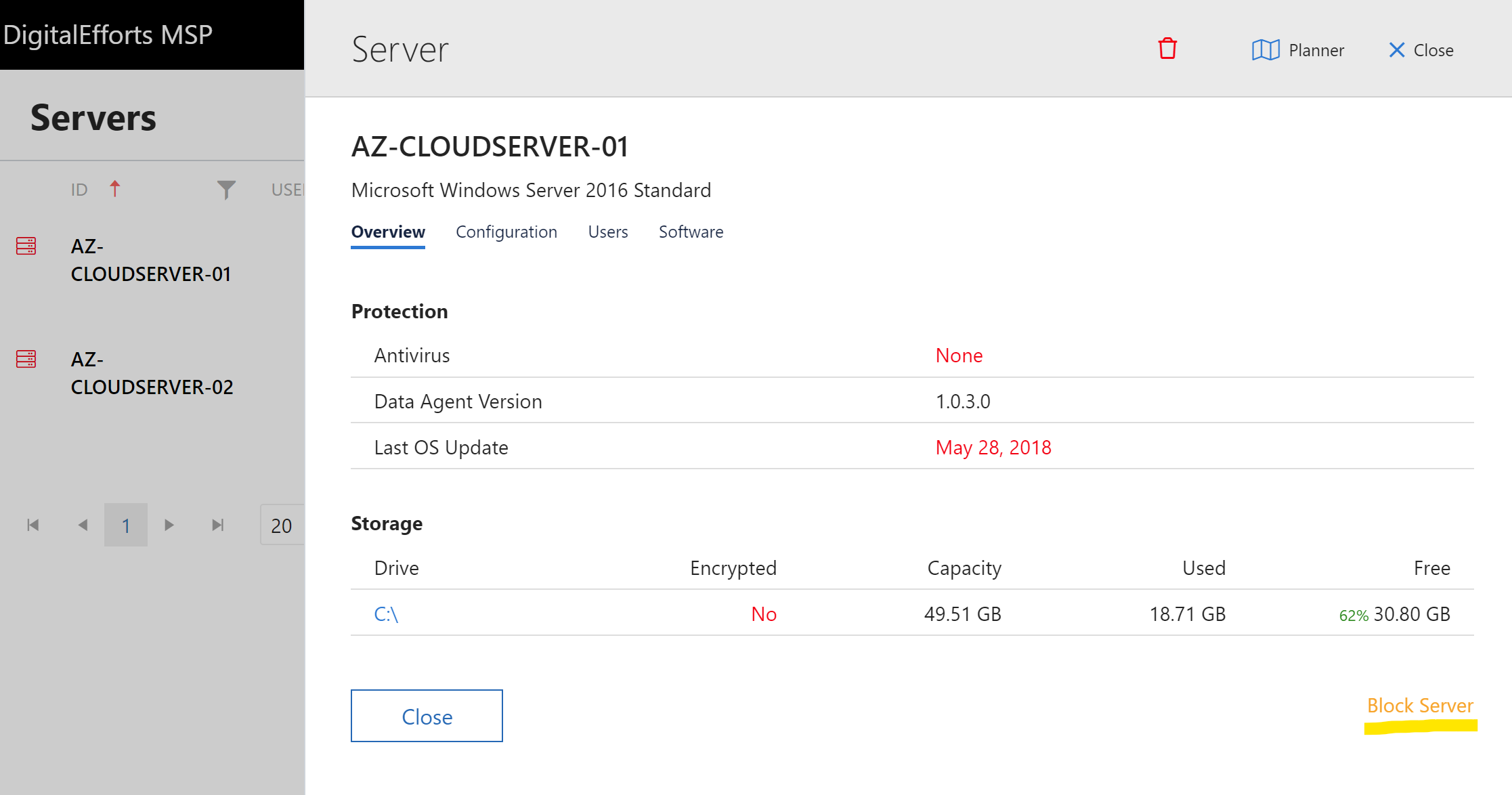 Uninstallation of Data Agents
The data agent that is installed on an endpoint or server is not uninstalled upon them being blocked, deleted, or otherwise removed from CloudRadial, via Infrastructure reports.
The only way that the data agent will automatically uninstall itself is if it detects that the company it is checking into no longer exists. For this to happen, the original company they're attempting to check into must be deleted out of Partner > Clients.