ConnectWise offers an option to setup specific boards for clients and, optionally, provide client access to those boards through the ConnectWise program. CloudRadial supports both options.
To point a client to a specific board or set of boards:
Navigate to Partner > Clients
Click the 3 blue-dot menu by the given client and select Edit
Look for the Integrations tab at top.
Under the option ConnectWise board overrides, enter the list of boards assigned to the client. Now, when a client goes to view their tickets, only those boards are shown.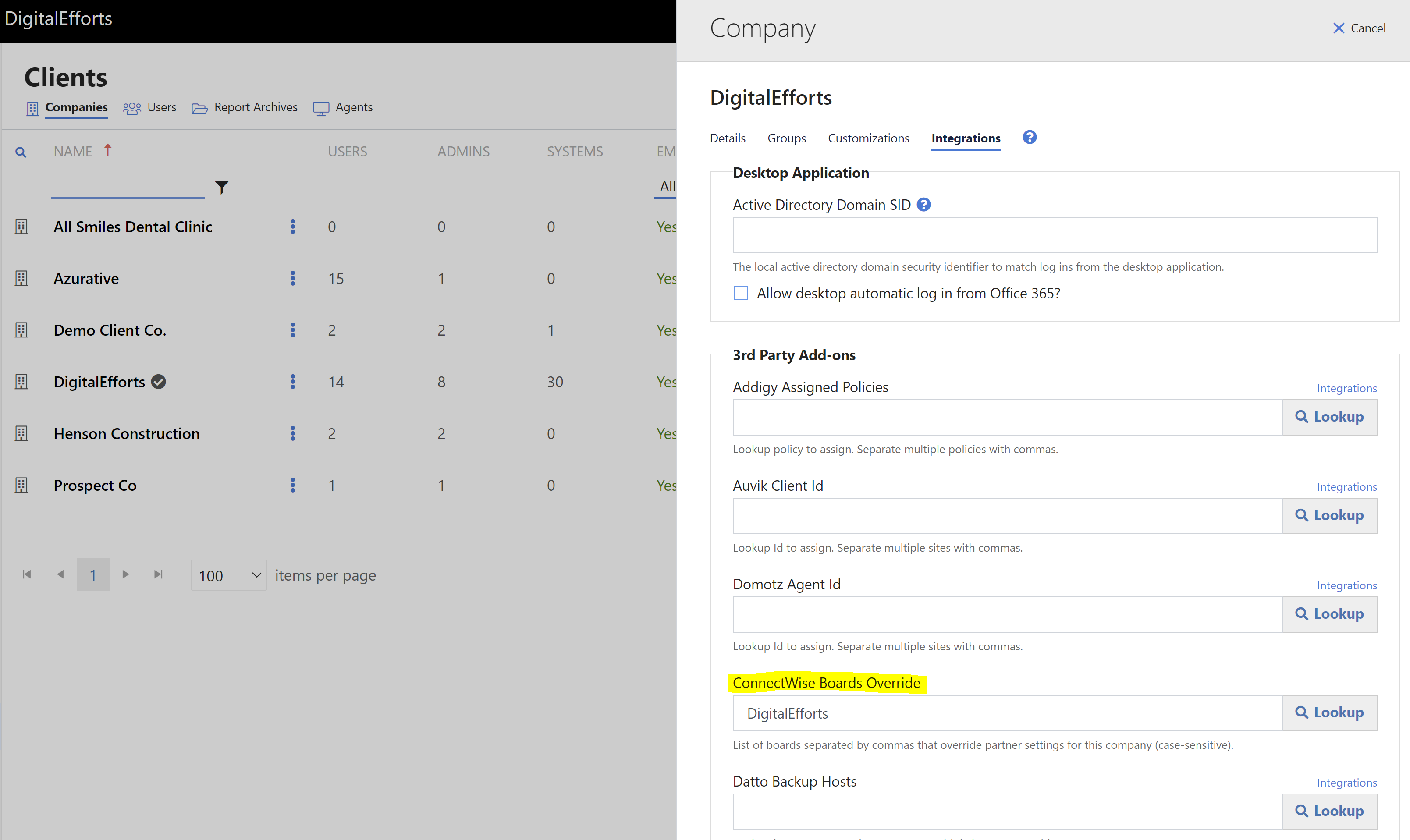 To create tickets that go to those boards, you can either create tickets with specific board routing or you can override the @DefaultBoard token at the company level which will take priority over the partner settings for this token.
To set a company-level token, view the company under Partner > Clients and choose the Tokens tab. Enter tokens for @DefaultBoard and any other tokens you want to override.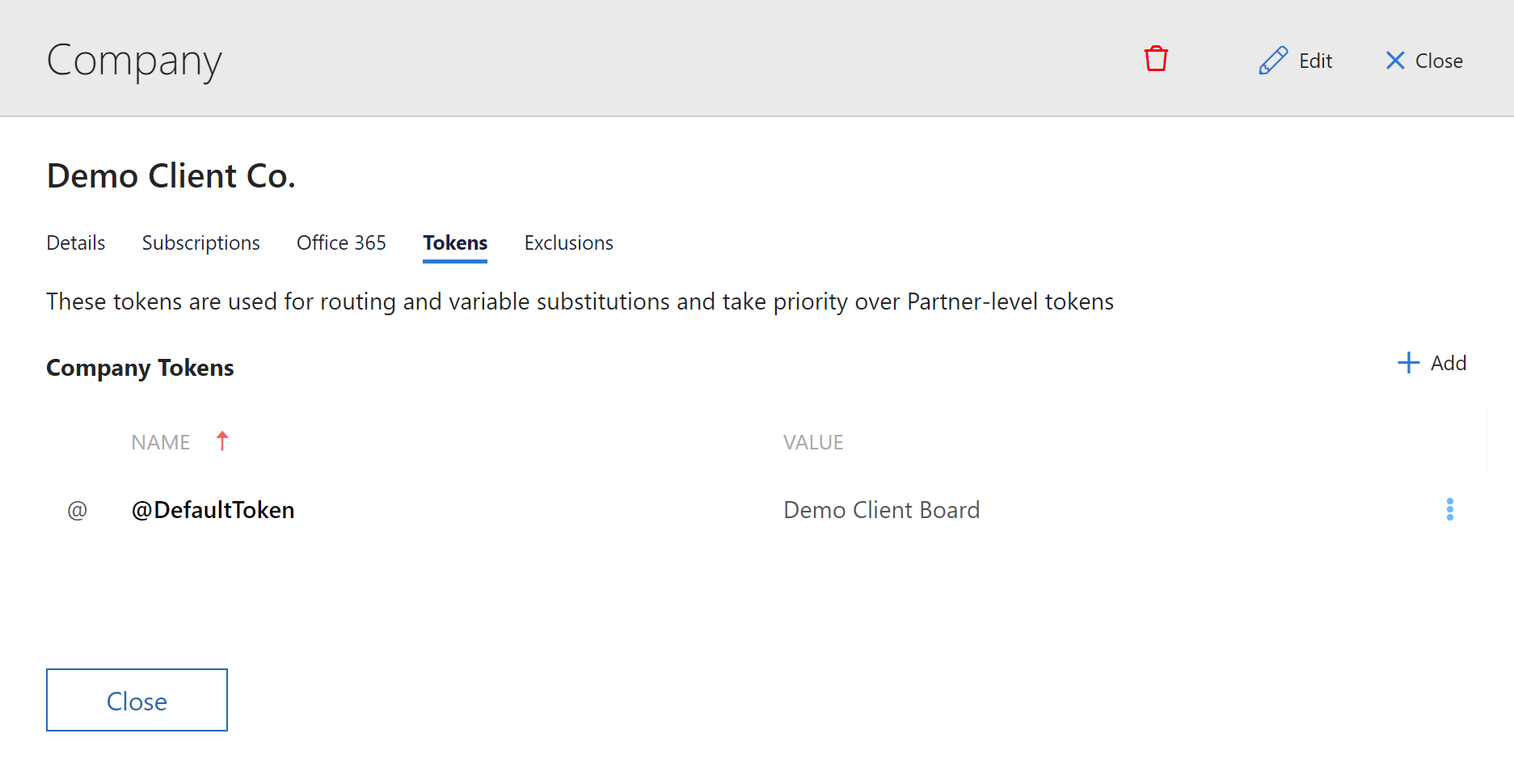 This combination of Boards Override and Tokens Override makes it easy to implement custom boards for clients without having to create custom catalog items for every single one.