To master CloudRadial, it's vital to learn how to move and manipulate content across the partner level (aka, the MSP-only view) and the company level (aka, the individual company view).
Below, we'll explain how to manipulate it in three distinct ways.
Copying content
Exporting content
Importing content
Copying Content
When viewing various types of content at the company level (such as KB articles, tickets, planner cards, and more), partners will have an additional orange option in the content menu items along the top - the ability to Save As.

The Save As button (marked in orange since it's only available to partner admins) allows you to save that item into an existing Content package in the Partner > Content area. Any content in the client area can be copied, including content that originated from the Content area.
Everything is copied over to the Content area except for any file attachments since the Content area does not support attachments.
Items are always added and never replaced.
Exporting Content
Once a set of content is inside a content package at the partner level within Partner > Content, it can be exported out into a CloudRadial-specific ZIP file.
This ZIP file will contain the exact configuration options of the content within. The ZIP files are intended to be shared among multiple tenants (such as through the community), or for archiving purposes to back up content.
To export a content package:
Select a content package from Partner > Content
Click on the Export option at the top right to get the ZIP file

To import content, simply head back to the Partner > Content area and click on the

Import option at the top right of the overview screen.

Selecting the

Import option will open a prompt to add ZIP files gathered from content package exports. These can be added in bulk, with multiple ZIP files added at one time.


**Do not unpack the ZIP files - rather, just drop them in, zipped up as-is.**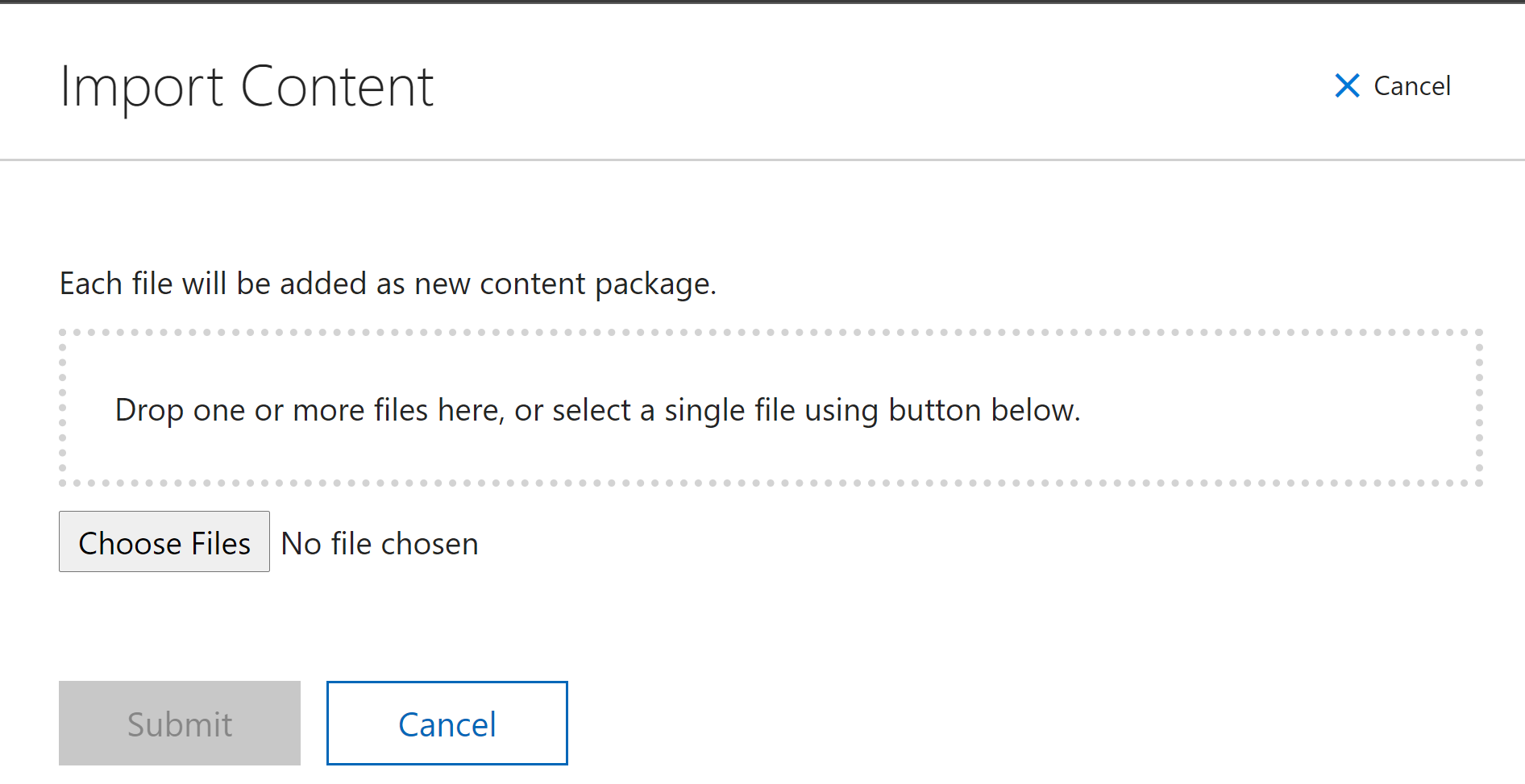 Imported ZIP files will populate within Partner > Content after a few minutes. They will have an Unpublished status and have the (Imported) label appended to the content package name.