CloudRadial is under constant development. Partners can help shape the product's direction and utility by submitting and upvoting feature requests. Feature requests are limited to users with paid subscriptions and is accessible using a link found on the right side of the Partner Account page.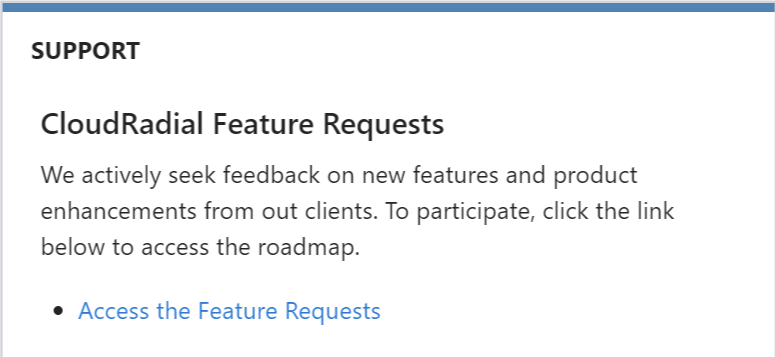 Clicking that link takes you to our Feature Requests home page where you can browse, upvote and submit your own.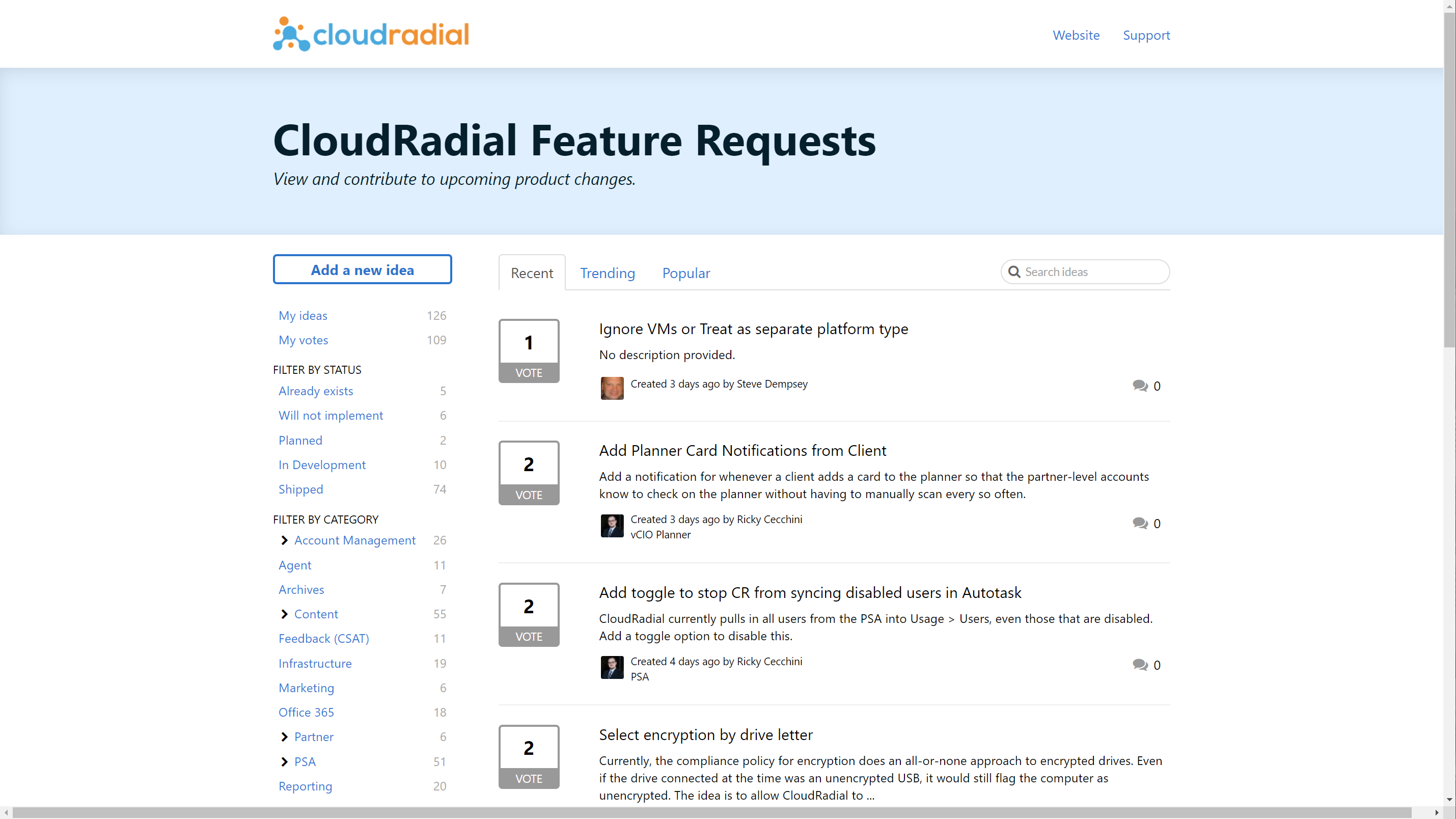 You will be notified by email relating to comments and status changes of your feature requests.