This update only applies to partners who set up Microsoft access to CloudRadial prior to January 17, 2022.
To update your Office 365 permissions to take advantage of Microsoft's updated API, please review the following steps for delegated access or direct access.
Delegated Access
If you set up your Office 365 connection using the "Microsoft Partner" option under Partner Settings, you have two options. Rerunning the PowerShell script is the preferred method.
Rerun the PowerShell script and make sure that the options "ServiceHealth.Read.All" and "ServiceMessage.Read.All" are included in the $permissionsList variable near the top of the script.
Go to your Azure Active Directory admin center:
https://portal.azure.com/#blade/Microsoft_AAD_RegisteredApps/ApplicationsListBlade
Add the Microsoft Graph application permission to your CloudRadial Partner Application found under App Registrations.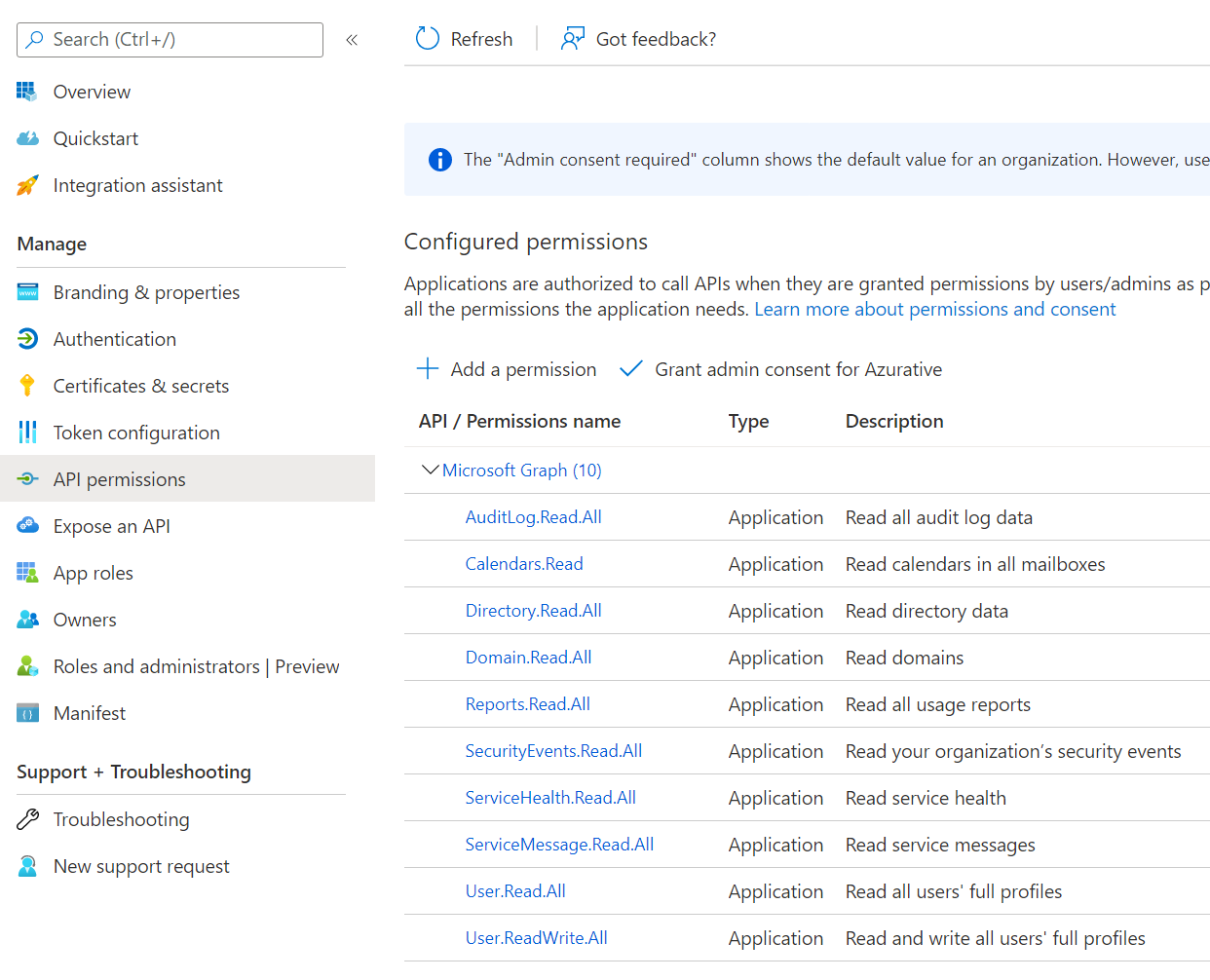 Direct Access
If you made a connection to Office 365 using the options under a client's Account Settings tab, you will need to click the "Connect Office 365" button and accept the new settings. Be sure you log in as a global administrator in the affected account. Do not connect to 365 as a global administrator in your own/partner tenant.