Over the last few months, we've been working on major changes to CloudRadial's original foundations - restructuring our code, our team, and our processes to better help you realize the full benefits of our category-defining product.
New Code = More Integrations & New Opportunities
You have already experienced the first phase of our recent code changes with improved performance and reliability. Our platform now sits on an improved and more scalable infrastructure that can keep up with our rapid growth while at the same time letting us offer new options for clients.
The next phase ships soon and allows us to deliver role-based access for partners and clients, logging, and new data retention policies. These changes enable us to deliver a CloudRadial solution for any size MSP or IT service department and also allow us to support more PSAs and more 3rd party integrations.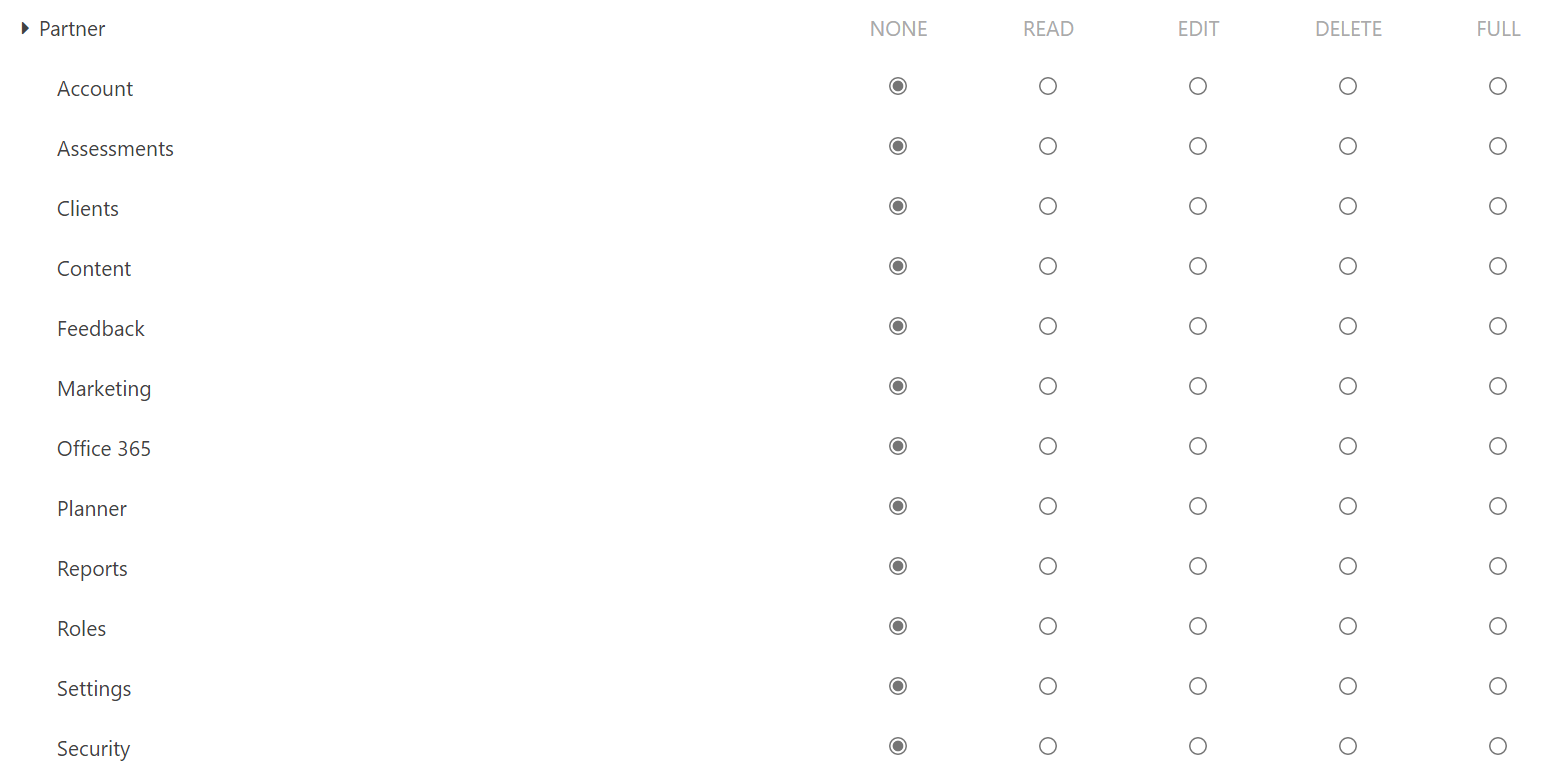 Role-Based Access - Coming Soon
New Team = More Resources
Our rapid growth has not only tested our ability to address product scalability, but it has also tested our ability to address increasingly sophisticated demands for sales, account management, implementation, training, support, and billing assistance.
To address these challenges, we have revamped our team with:
Jesse Martinez - VP of Partner Success. In his new role, Jesse is responsible for making sure a client understands and achieves the benefits CloudRadial can bring. Having done this before at two rapidly growing and successful technology startups, Jesse is transforming all of our client experience processes into a unified and more understandable path for new and existing partners. Read more on LinkedIn.
Ricky Cecchini - VP of Marketing. Most long-time CloudRadial followers either know Ricky from his webinars, blog articles, or because he has helped them with specific problems. In his new role, Ricky will ensure that information we deliver from CloudRadial is always relevant, educational, and valuable to both new and existing partners. Read more on LinkedIn.
Todd Frankel - CFO. A former MSP CFO, Todd is responsible for making sure we have the right information to guide our business but will also help us understand the financial needs in account management that we can turn into new product features. Read more on LinkedIn.
The team is already hard at work in the process of streamlining things for new clients with a whole new approach to implementations.
New Jumpstarts = Faster Implementations
Recent clients have benefitted from our new Jumpstart processes in:
Service
Reporting
Compliance
QBRs
Products
Sales
Starting next year, existing clients will be able to take advantage of these Jumpstarts to take their own CloudRadial implementations to the next level.
But Wait, There's More!
In various ways, we bring together information from over 50 different vendors and continue to work to expand the number and quality of those integrations. But, we are also working with companies behind these integrations to bring additional benefits to clients. For example:
Please keep sharing your suggestions in our Feature Request portal (accessible from your Partner > Account page). These are a tremendous help to us in planning our development roadmap.
We are looking forward to an exciting 2022!