In the pursuit of setting up a great client portal, it's natural to amass large amounts of content in various areas (such as the KB articles, ticket forms, Quick Starts, etc.).
The search function at the top of CloudRadial (also known as Fastpath) is designed to give easy access to content throughout the portal and provide strategic insights to help users triage and self-help themselves before opening tickets.
How to Use Fastpath Search
The Fastpath search module can be found as a search bar at the top of each CloudRadial user's navbar. By default, it will have placeholder text that says Ask a question...
Once a user enters a keyword or phrase, CloudRadial will search through the content available within that company and visible to that user and show them the results, along with results pulled from a pre-determined web search list.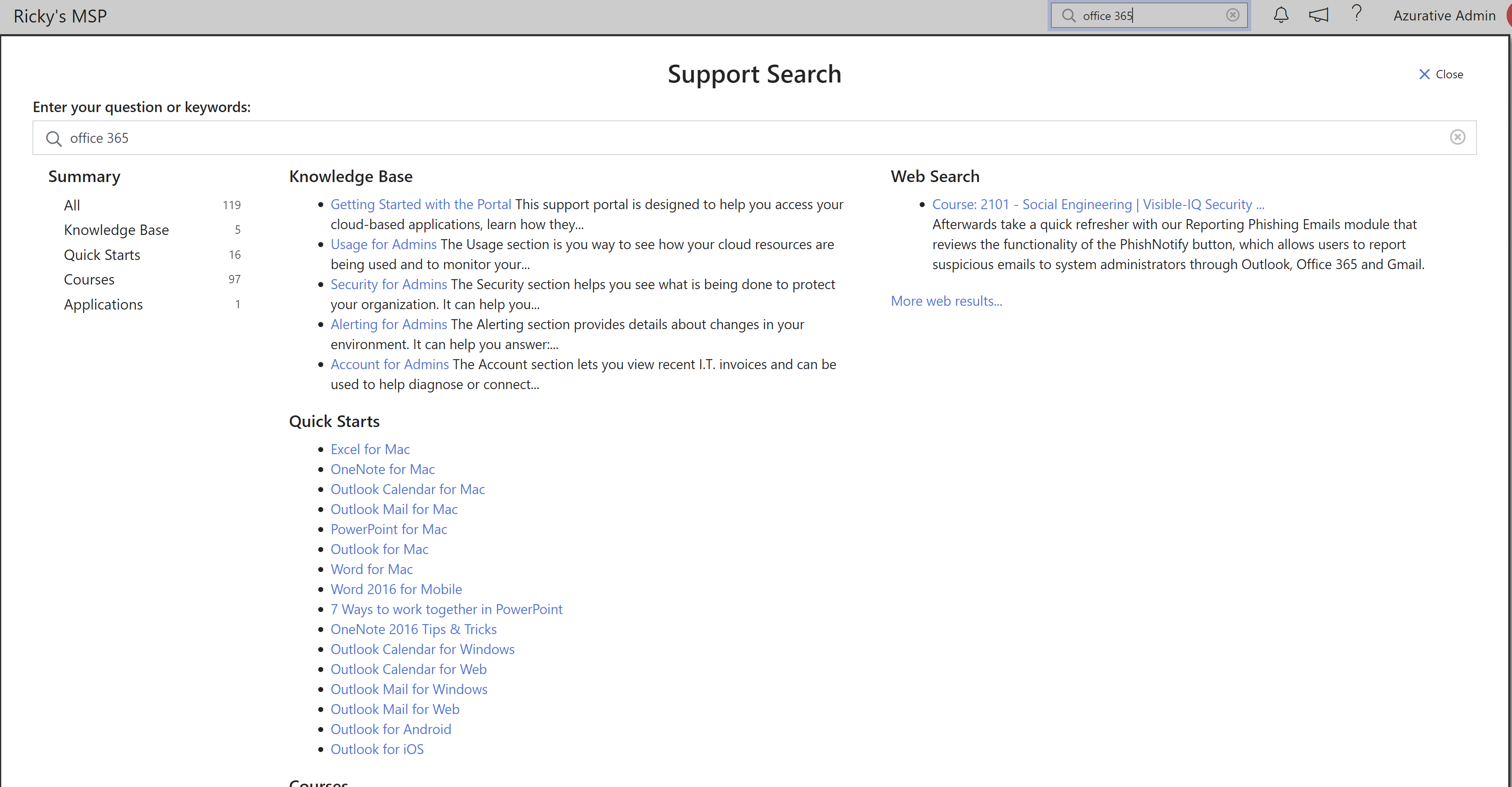 Additionally, clients can enable users to log a generic ticket from the Fastpath search results to give them quick access to support if they can't find what they're looking for.
You can also disable this option entirely (instructions on how are listed later in this article).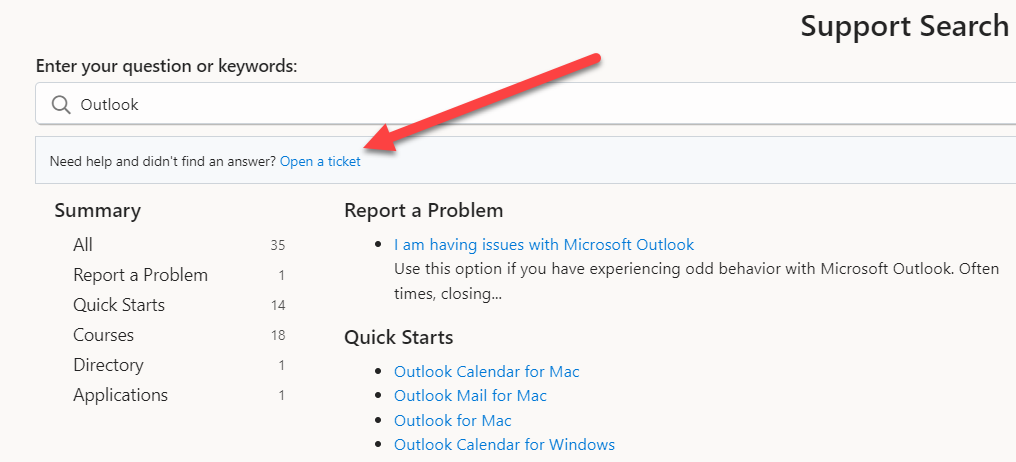 Configuring and Customizing Fastpath Options on a Global Level
Fastpath can be configured to fit the needs and preferences of individual clients. To do so:
Navigate to Partner > Settings
Select Account & Branding at the top-right under the Setup column
Select the Fastpath tab
Configure the following options:


Web Search



This section defines additional websites to crawl for support articles when keywords are entered in Fastpath.

The recommendation is to use KBs of existing and established organizations (such as Microsoft and Google) to ensure that the support articles are relevant and non-malicious. This can also be overridden on a company-by-company level, as seen further in this article.

Do not use HTTP(s) prefixes for the sites (ex - support.microsoft.com)
You can list multiple sites as long as they're comma separated
Leaving the section blank will disable the web search



Prompts & Settings

In this section, you can customize the search parameters for Fastpath. You can choose various placeholder texts and whether or not the users have an option to create a ticket from this area.






Partner Settings

In this area, you can define where the optional ticket is routed to. These are the same routing options available to you based on your connected PSA.


Configuring and Customizing Fastpath Options on a Company-Specific Level
Fastpath website search options can be overridden and customized on a per-client level to deviate from the global settings. This is particularly useful if certain clients use a knowledge base for their answers that differs from others (such as a support.google.com search rather than support.microsoft.com).
To do so:
Navigate to Partner > Clients
Select a client that needs to have their search overridden by clicking on the three blue-dot menu and click on Edit




Select the Customizations tab
Enter a specific search website to use for the Fastpath module for that company




Select Submit to save changes