CloudRadial continues to pull ahead as the leading (and only) Account Management Automation Platform. It delivers the ultimate client portal for engaging and managing MSP and CSP clients. This update summarizes CloudRadial changes that were released over the past few weeks.
Datto Backup Reporting
Added integration with Datto's XML reporting. Use the XML feed link provided by your Datto portal and match the Datto device hostname to clients. CloudRadial will display the most recent backup information for the agents attached to the Datto device. More information is available at: https://radials.io/dattoxml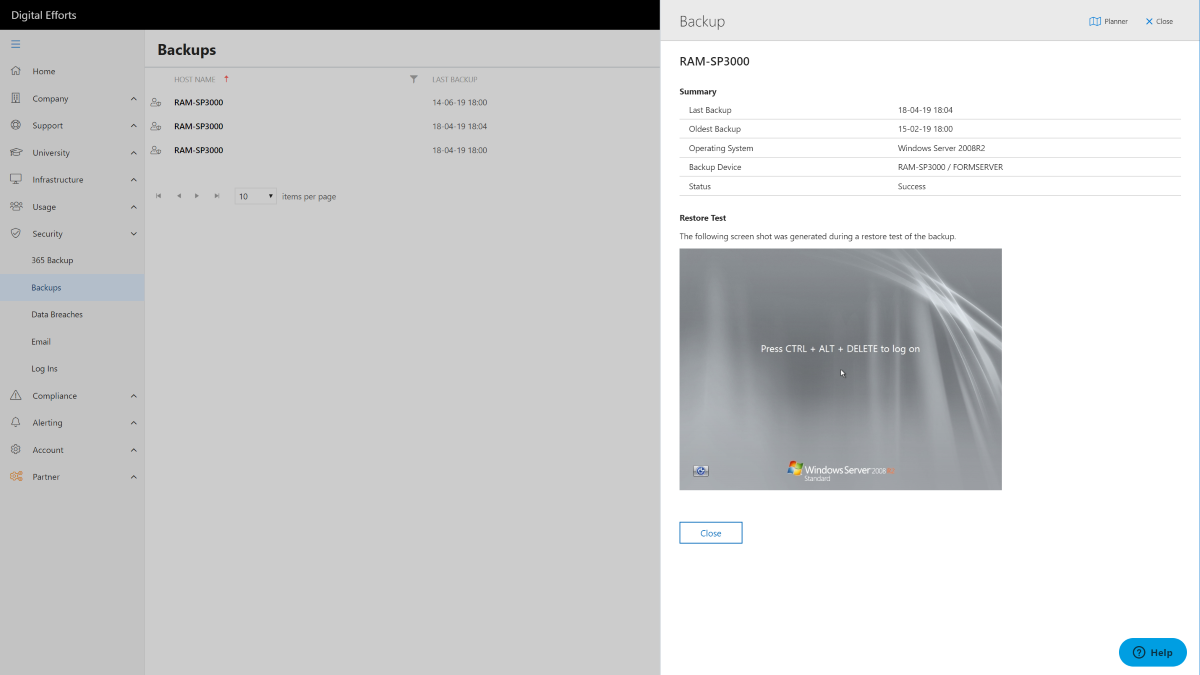 Other Improvements
Added checkbox to service question text fields to add response to ticket subject.
Added customizable menus for Support Home page. You can now define menu items to use instead of the standard support home items. More information is available here: https://radials.io/supporthomefeature
Added Australian data and application servers for regional partners and upgraded all servers to faster Azure configurations shown as v2 under Partner Account page.
Added PowerPoint import for courses. This option adds the ability to convert a PowerPoint presentation to images with each image providing the start of a new lesson. Any slide notes are imported as text.
Redesigned Quote page in ConnectWise for better display of recurring vs one-time payments.
Added Agents deployment page under Partner | Clients. This page summarizes all agent URLs and company IDs.
Prepared for new agent 1.1.5.0 deployment. The updated agent adds a few bug fixes and works better to provide information where user accounts are obtained from AzureAD. This release will roll out next week to all clients.
Added "Edit All" option under Usage | Users for partner admins to be able to bulk exclude end-users from sync.
Bug Fixes
Fixed bug with receiving reports from BrightGauge in a Report Archive.
Setup priority publishing queues so that submitted jobs take precedence over background jobs.
Fixed bug where log in did not remember originally requested page.
Fixed bug where account planner meta information was not accessible when impersonating company admin.
Plus other miscellaneous bug fixes.