You can reference an IT Glue inside the CloudRadial knowledge base using the IT Glue's document URL. To reference:
Make sure the IT Glue document is marked as public.
In CloudRadial, create a new knowledge base article and choose "Web Page URL" as the document source and paste in the IT Glue document link.

Since IT Glue documents cannot be framed, the document is converted to a PDF and displayed. It will typically take a few seconds for the document to appear but, the with the benefit that it can then be downloaded or opened as a PDF document.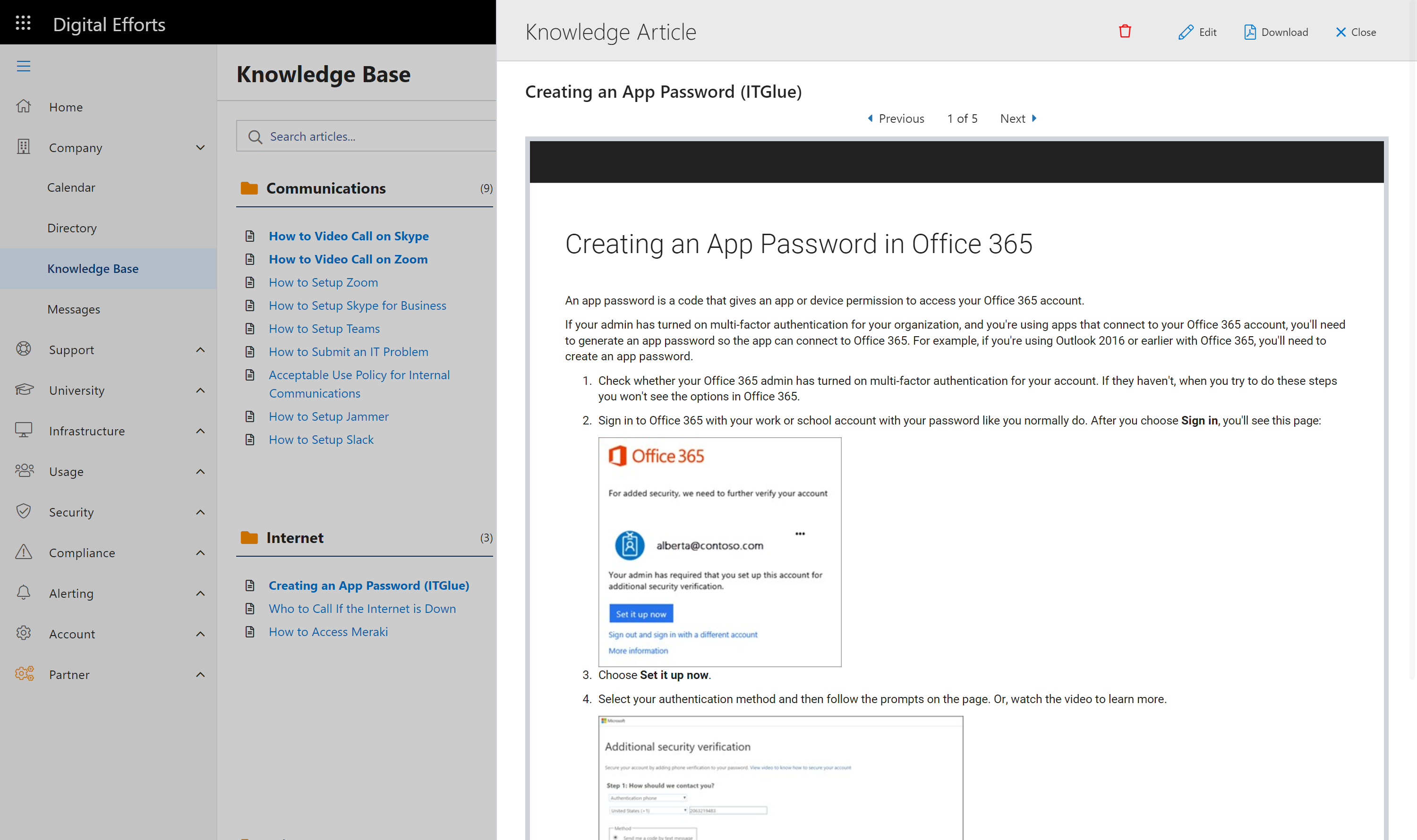 Any changes you make to the IT Glue document will be reflected the next time the document is displayed in CloudRadial.