In certain instances, you may require one or more users to access multiple companies in CloudRadial. By adding users to multiple companies within CloudRadial, users will be able to change between companies via a toggle in their profile information.
Additionally, users do not need to have the same permissions across all companies - a user can be an admin in one company and a basic user in another, or any other role.
Adding Users to Multiple Companies
To add users to multiple companies, you have a few options. You can:
Add them into a company via a sync source, such as Microsoft 365 or a supported PSA
Add them into a company via a manual add from the Usage > Users area of a given company
Ultimately, it doesn't matter how you get the user into the company. As long as the user's email address is consistent across the companies, they will be able to swap between them.
Because adding them to multiple companies in Microsoft 365 and/or the PSA can cause logistical headaches, we recommend adding users manually when possible. Example below:


Log-in Choices
Once a user is added to multiple companies, they will be presented with a slightly modified login screen. Instead of being automatically logged into CloudRadial, they will have an additional dropdown to select which company to enter upon their login.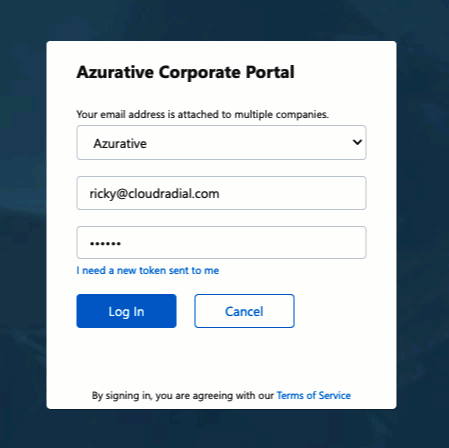 Swapping Between Companies
Once a user that is part of multiple companies is logged into CloudRadial, they need to access their profile at the top right to access the companies that they can jump to.
The companies will be under a section called Company Accounts.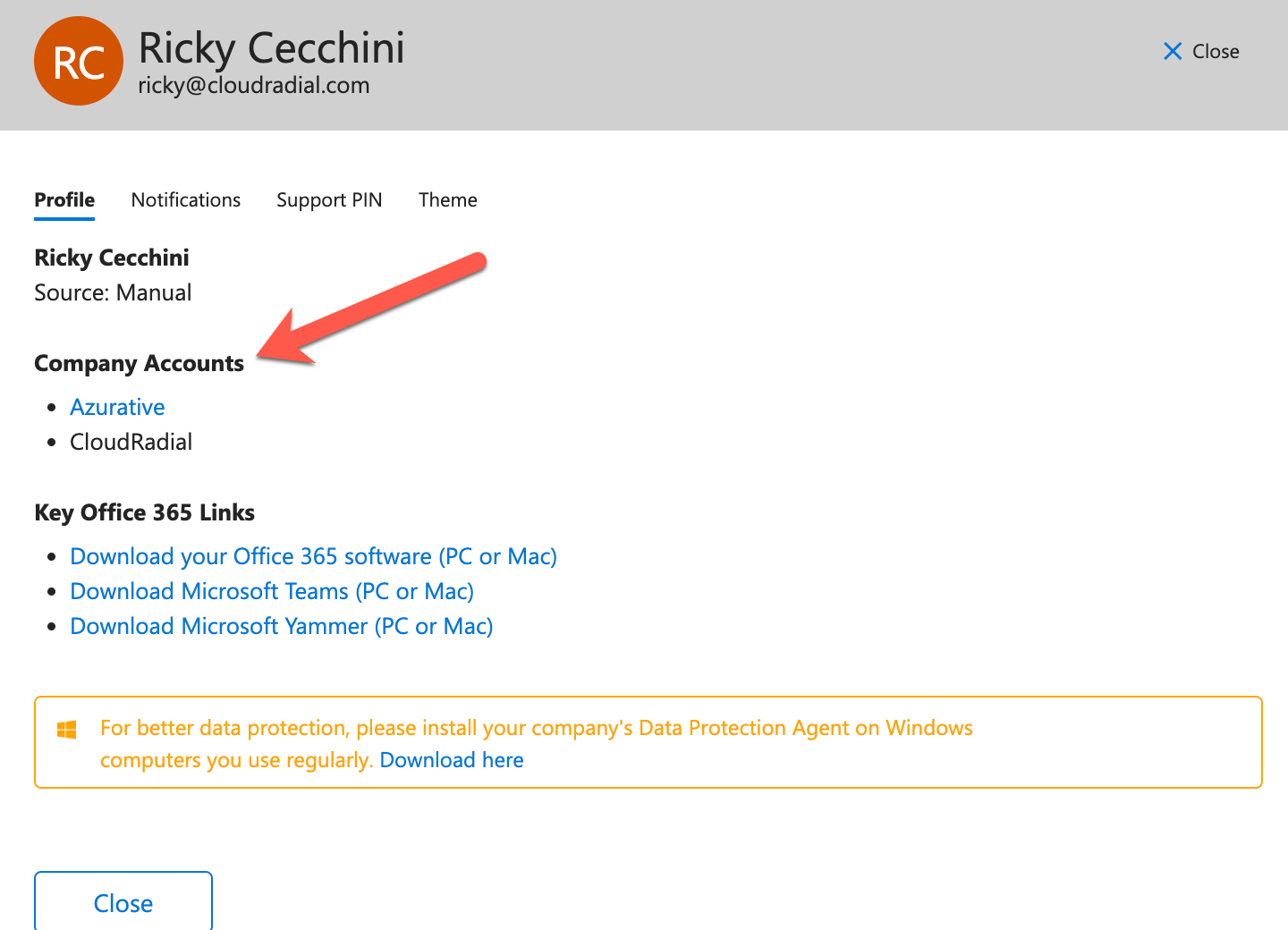 Users will be able to swap back and forth between the accounts with the click of a button.
Notes & FAQs
This will break the multi-company user's ability to log into the Teams app with single sign-on (SSO). You can still use a token to log in, and the ability to swap between companies will still work.
They will see the error message below: